16 Free Google Tools for Small Business Productivity
Productivity:
It's the fuel that pushes small businesses forward.
If you're a small business owner, then you know how critical it is to use your time in a smart manner to further your goals.
With everyone on the planet given the same 24 hours in which to expand their progress on a daily basis, it's important to take advantage of anything that can help expand your business' reach.
In today's digital age, there are a host of tools that technology offers us to make small businesses more productive than ever before.
Much of this new technology is dominated by monthly recurring payments in order to be a part of the "club".
While access to these paid technologies can definitely boost a business' bottom line, oftentimes small businesses don't have the budget to fully take advantage of premium technologies.
Luckily, the web's biggest player, Google, offers a ton of free tools to help with a wide variety of tasks for running a business in today's digital landscape.
While some of these tools are well-known and widely used (like Gmail!), there are a host of other Google freebies that are commonly overlooked.
First things first: A Google Account
First, before you dive in and take advantage of some of these free tools, it's necessary to have a Google account.
If you already have an account with Google, head on over to Google's front page and make sure you are logged-in.
If you don't, go here and create a Google account.
It's free and easy to get started and will allow you to take advantage of these awesome tools to increase your daily business productivity.
Let's get right to the list:
1. Increasing Business Productivity via Email: Gmail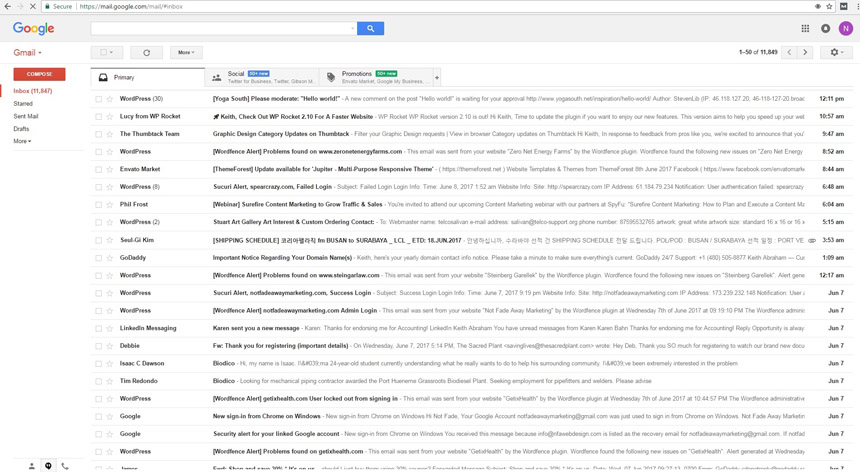 As mentioned above, this one is pretty obvious. Many of you reading this most likely have one gmail account in your email arsenal.
But, it's important to note that this powerful email solution has a host of advanced tools included to help make your email correspondences more effective.
From desktop notifications and auto-replies to "send as" aliases from other existing accounts, Gmail is one of the most robust free email options available online.
2. Adwords Keyword Tool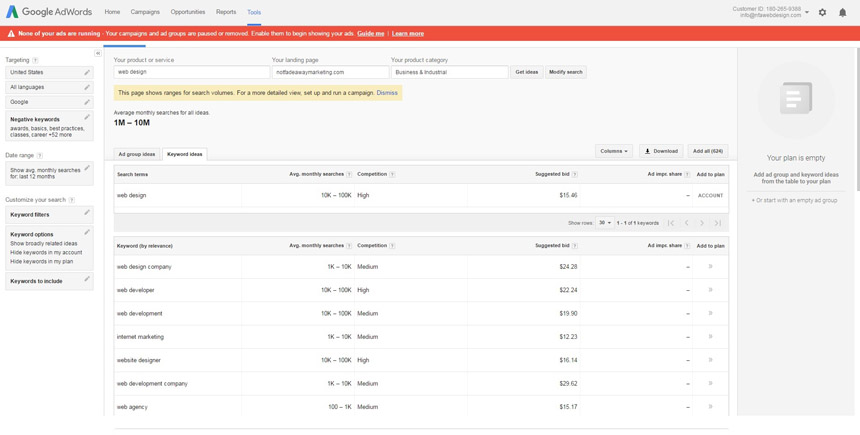 If you're conducting your own SEO or paid advertising with Adwords, this tool is invaluable.
As a part of the suite of tools within Adwords, the Keyword Planner offers excellent data on keyword searches and related terms that can help you craft a successful campaign.
Many third party platforms offer similar tools that have insane monthly fees attached, so taking advantage of Google's free platform is priceless for both small business productivity and bottom line.
Some of the benefits that the keyword planner offers include:
Keyword ideas
CPC estimates
Related and suggested keywords data
3. Google Docs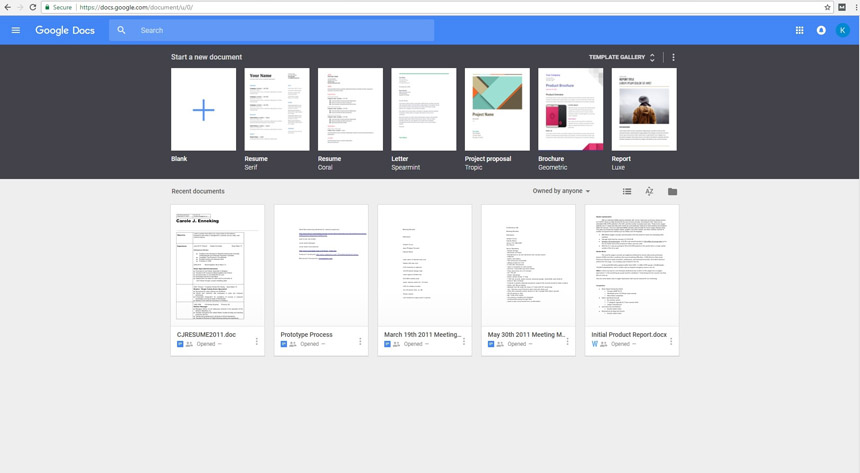 Want to keep your internal team on the same page with internal documents for free?
Google Docs is your solution.
With the ability to share, view and download documents and presentations with multiple users that you provide access to, this is the perfect way to increase your team's productivity.
Gone are the days of painstakingly editing one master document and being careful when and where to distribute it to your team.
With Google Docs, you can apply different levels of access and restrict documents to read only, along with a host of other features.
4. Advanced Image Search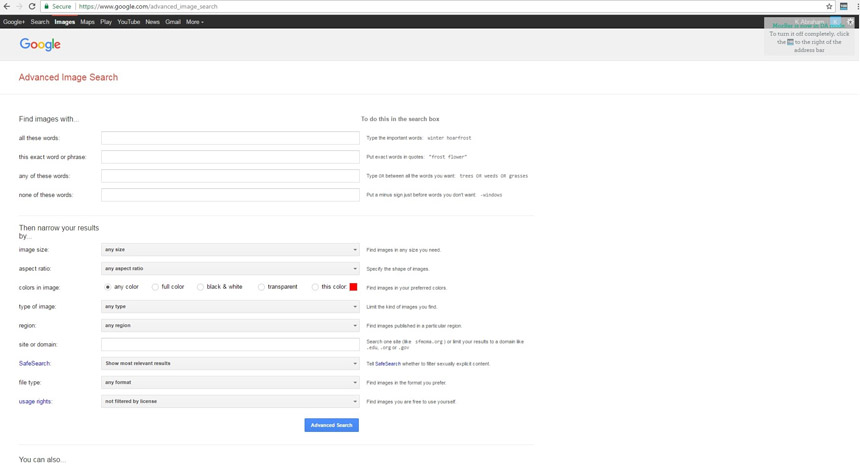 Looking for a specific image within Google's database?
With Google's Advanced Image Search, you and your team can quickly and easy find images for just about anything under the Sun.
Best of all, with the advanced filters you can restrict images to certain sizes, resolutions or usage rights in order to find your perfect image fit.
5. Google Trends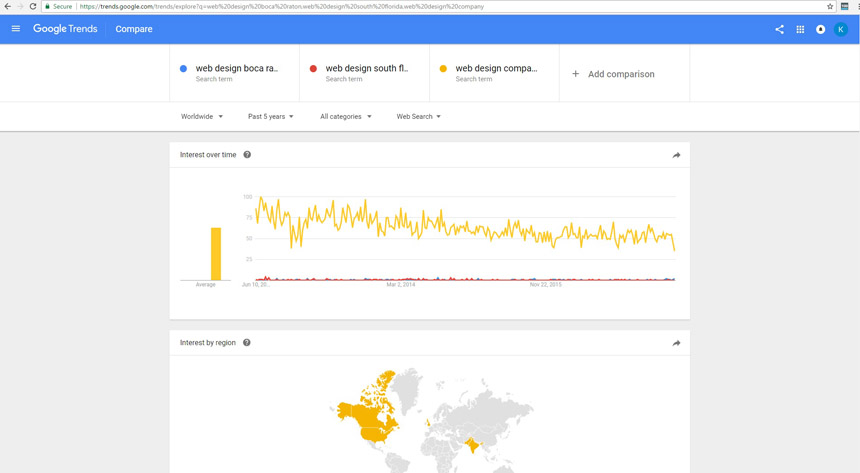 Looking for historical and current information on specific keywords, topics and subjects?
Google Trends allows you to take advantage of insights into the history, both archived and recent, of given keyword sets.
Search through the insights for information like volumes in different areas, seasonal demand, related searches and much more.
Plus, easily compare different related keywords to spot opportunities for your company's content marketing.
6. Google Alerts
Looking for a way to be notified when a particular keyword has a mention online?
With Google Alerts, you can custom tailor notifications to be sent to you directly to be kept up-to-date on the most recent activity related to any topic.
This great tool allows you to track your own brand's progress on different terms within Google's search, while also providing you with a great way to stay on top of competitors and partners alike.
7. Google Fonts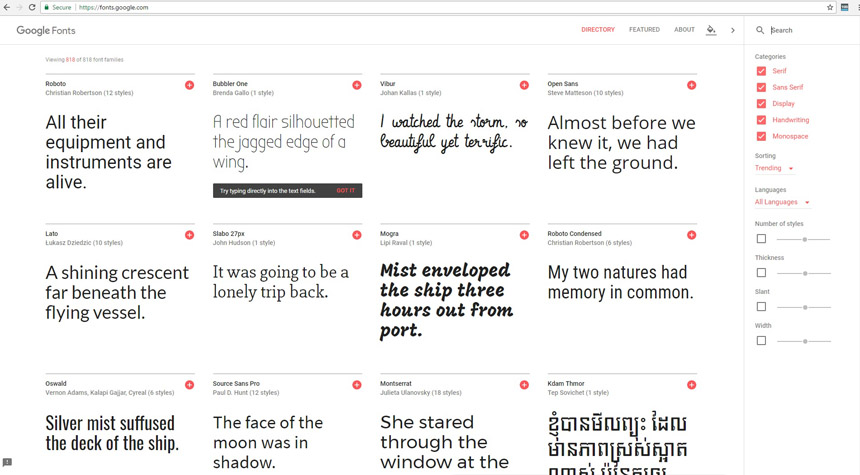 Looking for the perfect font for your in-house design or web project?
With Google Fonts you can browse a collection of roughly 600 unique fonts to use privately or commercially.
Explore fonts that range from traditional to eccentric and download or source the collection in your web projects for effective use in online or print campaigns.
8. Google Page Insights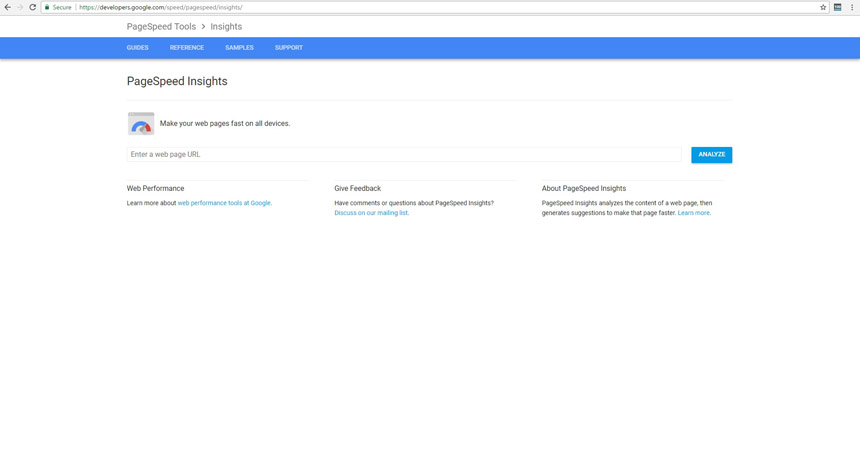 Trying to improve the performance and speed of your website?
Head on over to the Google Page Insights, input your website and have a look around the comprehensive performance report.
Diagnose critical performance factors that you can delegate to other members of your web team, or know where to take on critical performance issues yourself.
9. Google Voice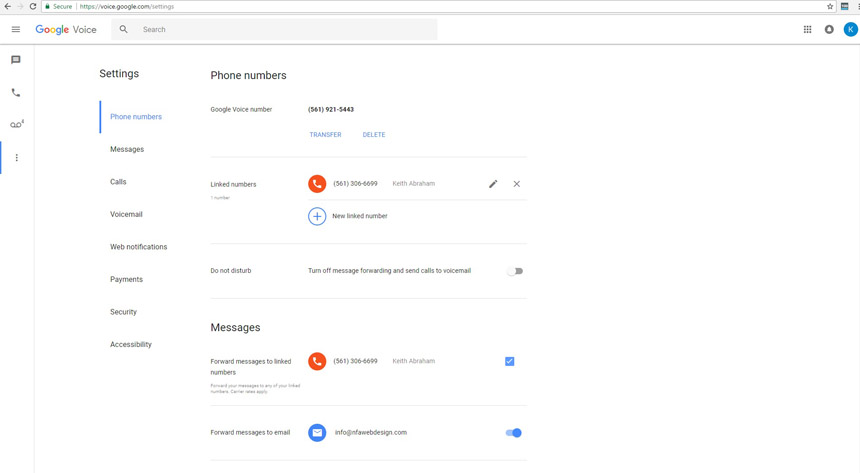 Need multiple phone numbers to help increase your in-office call productivity?
Setup a Google Voice number for an effective call and text platform.
Google Voice features powerful messaging services, including voice to text of your voicemail similar to an incoming email message.
Be aware that the system doesn't work with every platform, including forwarding calls to an exclusively VOIP phone service.
10. Google Keep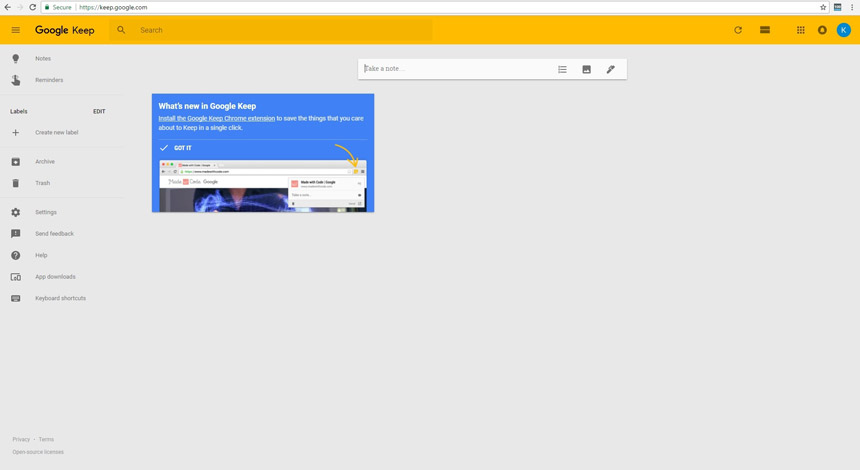 Are you constantly coming up with new ideas?
Need a quick way to keep all your notes & reminders synced?
The Google Keep app connects to your Google Drive account and syncs all your important notes, reminders and lists accurately no matter what device you use to connect.
11. Google Calendar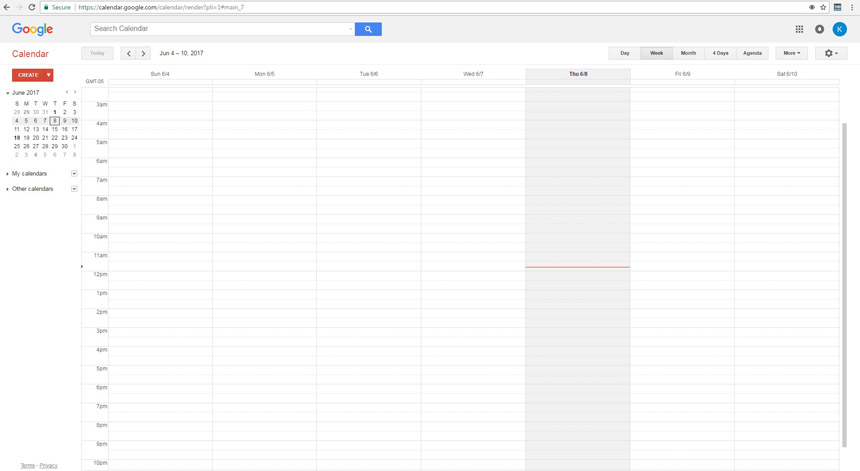 Want an effective place to keep your busy schedule on-target?
With Google Calendar, you can set up a variety of notifications to keep you notified of your upcoming events on a moment-by-moment basis.
Use this powerful system to act as your very own personal assistant to keep you on the cutting edge of your personal to-do list.
12. Google URL Shortener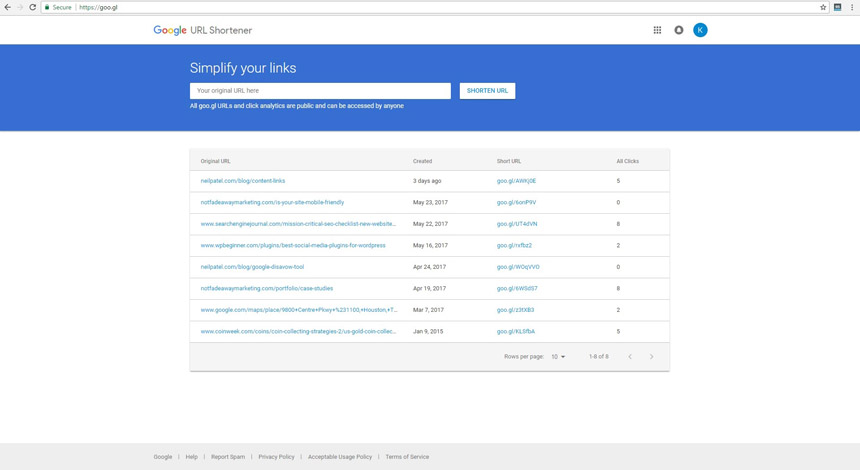 Need to shorten a web address for quick and easy use in your marketing efforts?
With Google's URL Shortener, you can easily shorten any URL down to use in emails, social media and much more.
Track and analyze your efforts with the built-in tracking information on each shortened URL to gain insights into the reach of your content online.
13. Webmaster Tools (Search Console)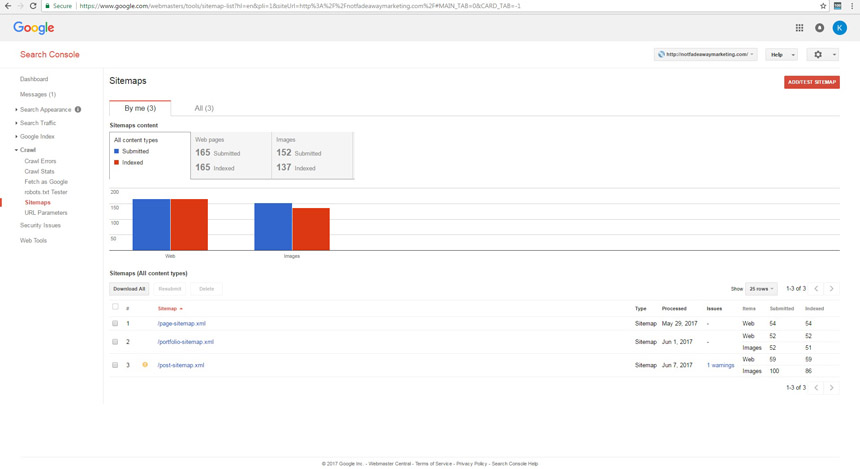 Have a website?
Yes, then you have to setup the Google Search Console, formerly known as Webmaster Tools.
This robust reporting center is the hub of your Google connectivity.
It allows you to claim ownership of specific websites, acting as the manual publishing tool for the Google Search network.
It also provides Small Business owners with a slew of powerful tools related to your website's unique data.
From Sitemap reporting to disavow tools, this powerful tool is your connection to the world of Google Search.
Set it up now if you haven't already.
14. Analytics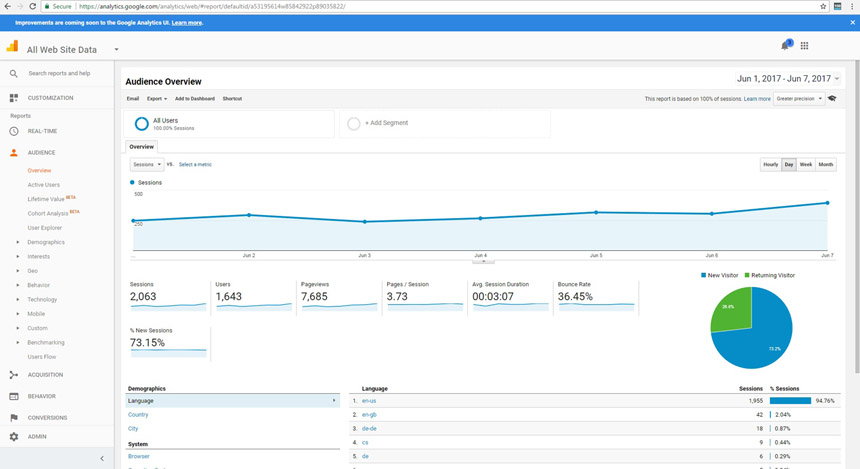 If you're managing websites, Google Analytics is, by default, one of the most important free tools you'll find in Google's toolshed.
Google's free website traffic tracking solution provides webmasters and business owners with accurate, valuable information about a host of insights into the behavior of website traffic.
These insights include critical analytics that include:
How many visitors your site receives in a given time period
How long visitors stayed on your website
What pages they explored
Referrals, or where visitors came from to find your site
Bounce Rates, or the percentage of visitors who left without exploring anything more than the page they landed on.
Locations
Much more
Best of all, Google provides you with a quick and easy snippet that you can use to track each page of your site.
15 . Adwords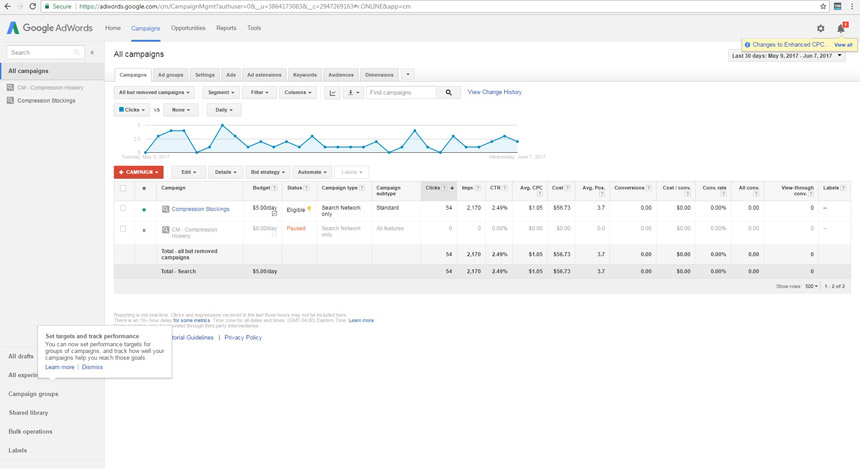 If you're a small business owner looking to supplement your web traffic while you focus on building your brand, then Adwords may be right up your alley.
By bidding on unique keywords that your visitors are searching for, you can pay by the click for visitors to your web presence.
Learning and refining your Adwords skills is where the rubber meets the road. There are businesses that can help you manage your Adwords campaigns, especially if you're busy running the day to day aspects of your business.
Be sure to do some research and get to know the basics of PPC advertising before you dive into this tool as a novice.
Remember, you're paying by the click!
16. Adsense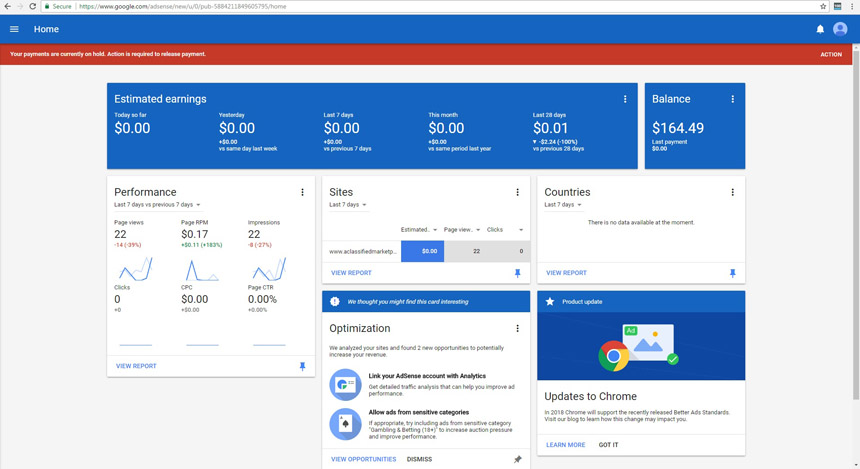 Ever wonder how other website owners leverage their web traffic into income?
With Adsense, you can tap into the power of Google's advertising platform to generate on-page revenue with ads placed on your site.
By simply placing some code on your site you can start making money from the traffic and following you have cultivated online.
One tip: don't expect to be making millions from a site that receives little to no traffic. While anyone can place ads on a website, you won't see much traction until you have enough traffic to substantially increase the number of times your ad is seen on your website.
Conclusion
Life as a Small Business owner requires that you wear a lot of hats in order to remain productive.
Luckily, today's technology allows business owners from around the world to better grasp and control their own business productivity.
Not all of these tools will be a perfect fit for you, but some are the optimal mix between cost efficiency and increased business productivity on a budget.
With Google being the authority for the effective visibility of any online business today, taking advantage of some of their tools can only help to better serve the growth of your business presence online.
Test a few of these tools yourself and explore what best serves your small business.
Do you use other Google tools that aren't on this list to help your business' productivity? Tell us about them in the comments below!