Responsive
Web Design Services
Responsive Web Design Services: Agile Mobile-friendly Design Solutions
Responsive Design: Is your business keeping up with mobile-friendly website trends?
In the past five to ten years, the world of digital marketing has evolved from mobile responsive web design being something that could be "done down the line" to mobile considerations being a matter of critical importance for the average business owner.
With more and more prospective customers finding, and interacting with businesses online via mobile devices and tablets, mobile and responsive friendly web design is becoming of critical importance to any business that wants to stay at the cutting edge of technology.
Responsive web design is exactly as it sounds. With responsive web design services, websites utilize modern web technology including HTML5 and CSS3 to actively respond to the platform that each unique visitor uses to visit your site. The process of developing responsive web design solutions allow businesses to be sure that they are providing a consistent, effective, and user-friendly approach to the company offerings online no matter if the visitors find the site via desktop, laptop, tablet or mobile phone.
If your business is looking to get started with a new web design project, the time is now to consider building your next online corporate presence with responsive technology.
The team of skilled freelance professionals at Not Fade Away are passionate about crafting a solution to your web objectives that can address all the aspects of responsive design that are critical to the success of your business online.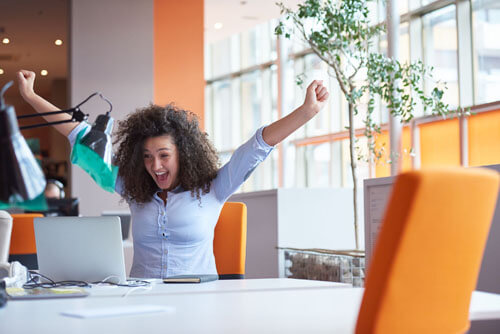 Want to know how we can help your business online?
Cost effectiveness
Setting up separate websites to target your mobile and non-mobile visitors can be costly and time-consuming. With responsive web design services, your website quickly and easily adapts to the device that your audience is connected to your website, ensuring a more consistent approach to your website.
SEO Foundations
Now that Google and other search engines give priority to mobile-friendly websites, finding effective responsive web design services for your website is critical for any business. With responsive design, a business can save thousands of dollars on the setup and management of company websites while being up to date with the latest SEO protocols.
Enhanced User Experience
How your user interacts with your business web presence can be the determining factor in losing or gaining customers in today's digital world. With Responsive Web Design, your audience is served a version of your website that is best fit for their unique device.
Management Efficiency
If you're like most small businesses, you probably don't have a massive budget for the management of your website. With responsive design, changes and additions to your content can be done easily without having to customize core components related to mobile-friendliness, making the on-going updating of your company website much more cost-effective.
Looking for a Responsive Web Design Service?
Premier Responsive Web Design Services
Custom Built in the USA
All of our web builds are crafted in-house by our team of skilled freelancers right here in the USA. Let us craft a concept for the representation of your business online, bringing your vision to reality from concept to completion.
eCommerce Solutions
Want to sell your products or services online? Let our team guide you with options for basic and more advanced eCommerce functionality to make your online store a robust engine for your company's online selling needs. From discount codes to advanced shipping calculations, our team can assist with all your custom eCommerce solutions.
Cross-Browser Functionality
Is your company's message being seen across modern browsers in a consistent manner? Let our professionals plan your next development to address the issue of ensuring that your web presence is seen in a modern fashion across all modern browsers.
Responsive Design
Responsive web design puts the latest technology in your hands to provide a consistently high level of visitor satisfaction for any visitor to your website. Utilize the power of the mobile platform with a quality responsive web presence from Not Fade Away.
Custom Wordsmithing
Need help crafting the written content that visitors will encounter on your company's web presence? Our team of freelance professionals has the knowledge and experience to craft the perfect verbiage to illustrate an accurate picture of your company's strengths with style.
Flexibility & Customization
Need a landing page? What about a complex online store with room for all your products? Our team of passionate internet experts specialize in helping businesses of all shapes and sizes customize websites to suit the needs and objectives of your specific niche, industry or target audience.

I am extremely grateful for all they contributed and would highly recommend their services to anyone in need.
– James Kigar
Founder/Owner Yoga South
Inquiries and bookings have increased dramatically since our web site was launched and we are totally booked for the Spring and Summer!
– Robert DeLoach
Owner of Lake Lure Cabin Rentals
Make your Business Not Fade Away
At Not Fade Away, our passionate online advisors put years of experience to work to help tell the story of your unique brand or business. While working with you to maximize your online objectives, our team creates an experience for your business that goes far beyond the normal agency-client relationship. 
More than 15 years of experience online
Creative Digital Solutions
Personalized care from an individual consultant
Strategy & Service from Concept to Completion
Complimentary 15 minute No-risk Discovery Call