Copywriting Services & Content Creation
Copywriting Services: Your business content machine
Need help with Written Content for your Website?
If you are like most business owners, the development of high-quality fresh written content about your company's latest news, product launch or service offerings if most likely pretty low on your list of priorities.
However, in recent years unique content that relates to your business and its expertise has become more and more critical in a modern web landscape.
With greater importance being placed on fresh, unique content for both increased organic exposure and customer engagement, a commitment to keeping your small business up-to-date online is becoming increasingly important. Now more than ever, educated web visitors expect to see updates from credible, passionate, and industry-leading businesses.
Who is helping develop your online written content? Is there a member of your team that specializes in writing engaging content for online visitors?
At Not Fade Away, our skilled internet consultants assist businesses in a wide variety of industries with copywriting services for most facets of your business. Simply explain the new content to our skilled professionals and our team will draft content to match your newest news or offerings.
Have a look at some of the options we currently offer for our Wordsmithing services to learn how our team can best assist your business content needs.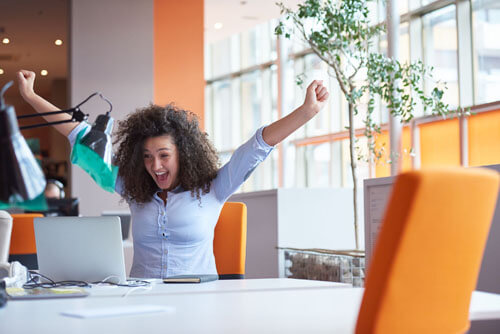 Want to know how we can help your business online?
Fresh Website Content
Have a new product launching?? Want to detail a new service or company offering in a fashion worthy of the time and passion your team has put into your project? Let our team of professional wordsmiths work with you to craft the perfect written interpretation of your business' latest developments.
Newsletter Development
Are you connecting with an interested audience that has already expressed interest in your products and services? Are you collecting email addresses that can be used to start your mailing lists? Now's the time to set up email marketing! Our skilled copywriting services can help set up and manage your newsletter including services dedicated to the creation of email templates, custom content for updates about your business or the creation of your monthly newsletter with bits and pieces of info collected from your business.
Press Releases & Niche Articles
Got a new milestone, product launch or service offering? Looking for a professional press release to highlight all of the new accomplishments of your exciting company? At Not Fade Away, our trained experts are passionate about crafting press releases and niche articles to help your business expand its reach online. We can even help with Press Release distribution and much more!
Blogging & News Updates
Need helping to turn your recent news and blog updates into written form? Have great company news but not sure how to best express it online? At Not Fade Away our team excels at making your content jump off the page. Let us craft a message with your new content updates that will assist in increasing conversions, social shares and overall customer engagement.
Looking for help with your content?

I am extremely grateful for all they contributed and would highly recommend their services to anyone in need.
– James Kigar
Founder/Owner Yoga South
Inquiries and bookings have increased dramatically since our web site was launched and we are totally booked for the Spring and Summer!
– Robert DeLoach
Owner of Lake Lure Cabin Rentals
Make your Business Not Fade Away
At Not Fade Away, our passionate online advisors put years of experience to work to help tell the story of your unique brand or business. While working with you to maximize your online objectives, our team creates an experience for your business that goes far beyond the normal agency-client relationship. 
More than 15 years of experience online
Personalized care from an individual consultant
Strategy & Service from Concept to Completion
Complimentary 15 minute No-risk Discovery Call