Search Engine Marketing
Services
Purchase traffic and visitors with Search Engine Marketing Services
Is PPC Advertising a part of your online strategy?
Have a new product offering? Looking for immediate traffic from interested web visitors? With Search Engine Marketing (SEM) via Pay-Per-Click Advertising (PPC), online businesses pay for interested web traffic on a click by click basis from visitors who are actively searching for exactly what your business offers.
With today's pay-per-click advertising, business owners can reach visitors on top-ranked search engine pages for instant web traffic. This style of advertising lends itself well to new campaigns, services, and products that are in need of an instant boost of traffic. The downside of course is that every visitor comes with an attached cost of acquisition.
Search Engine Marketing services are much more than simply turning on your ads and getting traffic delivered to your site. For a PPC ad campaign to be successful, or even compete against other competitors in your niche or industry, advertising campaigns must be carefully planned, monitored and tested on an ongoing basis.
Our team of Pay-per-click Advertising specialists can help your business effectively plan, configure and manage ongoing Adwords campaigns to help attract interested visitors to your website.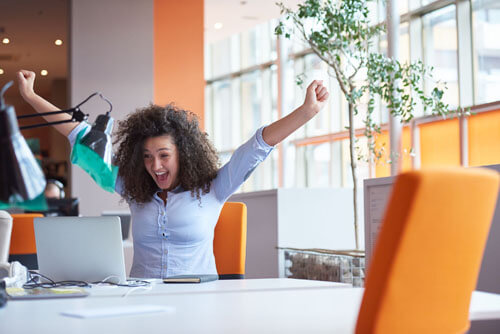 Want to know how we can help your business online?
Keyword Analysis
The first step in any PPC campaign is the analysis of your company's unique industry and niche related keywords. Keyword analysis provides the insight that allows for the effective distribution of your PPC advertising campaigns on different online networks and helps our strategists come up with an effective plan of action with respect to keyword related advertising.
On-going Ad Management
PPC Advertising increases its efficiency with the on-going customization of ad copy, settings and keyword variables. At Not Fade Away, our PPC specialists are passionate about helping your company advertising account attain its maximum efficiency. Learn how our team can help you better maximize your online PPC advertising potential today.
Ad Set Up & Customization
The setup and configuration of an efficient PPC advertising campaign requires attention to the details and unique specifics of your company's exclusive products and services. Our professionals can assist with the setup of PPC advertising accounts, campaigns and quality, keyword-rich ad copy for your display ads. Explain your unique business and what you are trying to accomplish online with PPC advertising and let our team take over with creative, out of the box strategies to expand your reach online.
Remarketing / Retargeting
Are you reaching customers who have visited your website in the past? With remarketing, you can reach prospective leads by catering ads directly to internet users who have already visited your site in previous internet sessions. This can be an effective strategy for companies to target interested visitors with new specials, discounts or deals.
Looking for a Digital Concierge?

I am extremely grateful for all they contributed and would highly recommend their services to anyone in need.
– James Kigar
Founder/Owner Yoga South
Inquiries and bookings have increased dramatically since our web site was launched and we are totally booked for the Spring and Summer!
– Robert DeLoach
Owner of Lake Lure Cabin Rentals
Make your Business Not Fade Away
At Not Fade Away, our passionate online advisors put years of experience to work to help tell the story of your unique brand or business. While working with you to maximize your online objectives, our team creates an experience for your business that goes far beyond the normal agency-client relationship. 
More than 15 years of experience online
Personalized care from an individual consultant
Strategy & Service from Concept to Completion
Complimentary 15 minute No-risk Discovery Call