The Not Fade Away
Web Design Firm
  Difference
Creative & Personalized Internet Solutions
Not Fade Away is not your typical web design firm. While we have the skills to help you create engaging, powerful web presences for your business, we realize that a website is only a single component of a much broader, more complex blueprint for your company's online success.
In the past decade, having a user-friendly & mobile-friendly web presence has become the building block of any company's online strategy.
However, most small business owners overlook the steps that need to be taken to establish your business online and to start receiving valuable customer traffic. That's where we come in!
At Not Fade Away, our professional freelance team helps businesses from strategy and concept all the way through to completion and marketing.
Our professional internet consultants help business owners effectively navigate a wide variety of critical internet strategies from the ground-up with customized plans and progress blueprints to help your business stay on track to meet and exceed your online goals and objectives.  
Tired of being just another number at a big marketing agency? 
Let us show you how having a digital concierge can help you grow your business online!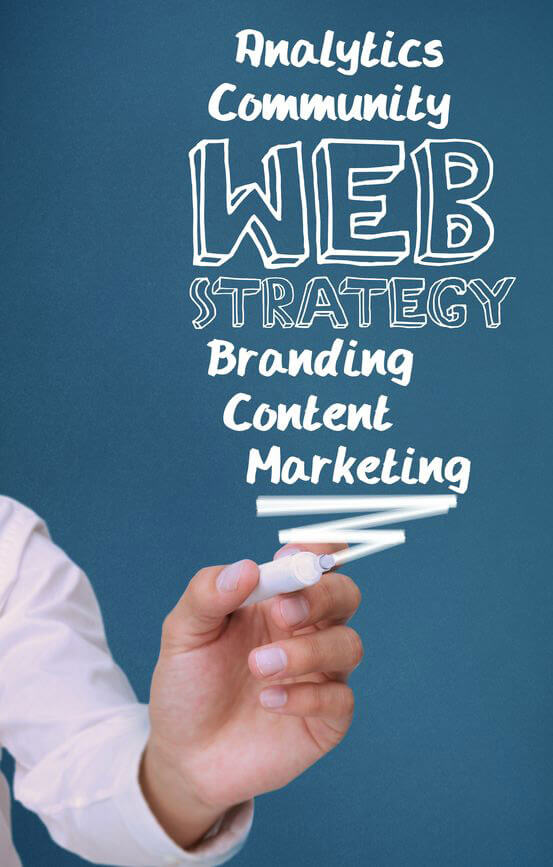 Looking for a Digital Concierge?
The Web Design Firm Simplified 
Our web design firm offers custom web design and marketing services with personalized features & functionality to exceed your online objectives.
Learn how we have simplified the process of creating stunning web presences with minimal effort, commitment or risk on behalf of your business.
Step 1: Discovery Call & No-risk Proposal
Our process begins with a free 15 minute discovery call that helps us understand your objectives and how best we may be able to assist your business. After that, our team will prepare a custom, no-risk proposal to address the unique aspects of your prospective project. 
Step 2: Strategy & Design
Upon approval of the proposed web design project, our team will schedule a strategy call to go over critical components of your project while defining your design preferences. From there, our team will get to work on unique design concepts for your online project. 
Step 3: Development & Publishing
After a design concept is approved, our team gets to work on the development of your website, using the content you have provided from your unique business. After submission of the completed website, our team makes any requested edits prior to the launch of the new site.
Step 4: Website is ready for Digital Marketing & SEO
Once your new website is published, the web design process is complete and your business has a platform to assist you with SEO & Digital Marketing campaigns moving forward.
We've built, managed, maintained and marketed hundreds of websites in the past 15 years. Explore our portfolio to see our work and let us put our experience to work for you!
Our freelance web design firm consultants utilize creative, "out of the box" online solutions for your most complex web projects. Speak to a representative to learn how we use creative solutions to power our web projects.

An experienced Web Consultant works with you on a personal basis to help determine the best fit for your online objectives.