Looking for comprehensive website design services?
At Not Fade Away we custom tailor our website design services to match and complement the goals and objectives of your online business.
Our professional internet consultants utilize our years of experience helping businesses of all shapes and sizes to help understand and build an online development plan that fits perfectly with the needs and objectives of your business.
In today's economic environment it is more important than ever to have a user–friendly web presence with which to promote your business, non–profit organization or personal endeavors.
Whether you are a small start-up business with a desire to attract a broader reaching client base with a start-up web design, an established company looking to connect to loyal customers with custom web development, or simply want to create a personal website to share with friends and family; an attractive, easy-to-use website design is a requirement in today's online world.
At Not Fade Away, we pride ourselves on high–quality, user–friendly responsive website design services that can become the interactive hub of your business online.
Most importantly, our seasoned internet professionals have both the knowledge and experience to help your business create a comprehensive plan of action for the development and marketing of your website in an efficient, integrated capacity.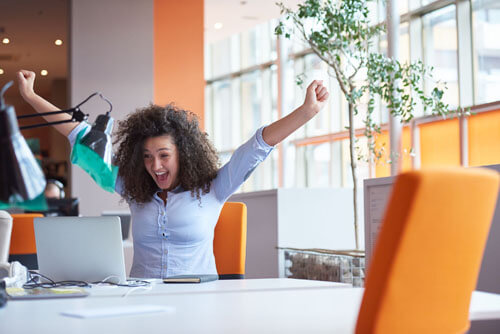 Ready to redefine the online identity of your business?
Responsive Website Design Services
Smartphones are increasingly becoming the primary source of internet traffic. Is your website providing an effective experience to satisfy this new standard in online traffic? This increasing mobile majority expects to encounter a modern, responsive website. What is your mobile website experience telling your audience about the professionalism of your business?
Dynamic & Engaging Web Presences
At Not Fade Away, we work hand-in-hand with our clients to develop dynamic and interactive websites that comply with Web 2.0 standards. Web 2.0 websites use modern design tools to integrate user-generated content to create truly interactive web presences. Does your current website promote interactive features that engage your visitors?
Modern Website Revamps
What's the state of your current website? When is the last time that your company underwent a modern revamp of the message that you are presenting to your customers online? At Not Fade Away, our skilled internet professionals can help your business redefine your online presence to modern 21st century standards.
Custom Built in the USA
All of our web builds are crafted in-house by our South Florida Web Design Team of skilled freelancers right here in the USA. Let us craft a concept for the representation of your business online, bringing your vision to reality from concept to completion.
Custom Wordsmithing
Need help crafting the written content that visitors will encounter on your company's web presence? Our team of freelance professionals have the knowledge and experience to craft the perfect verbiage to illustrate an accurate picture of your company's strengths with style.
Flexibility & Customization
Need a landing page? What about a complex online store with room for all your products? Our team of passionate internet experts specialize in helping businesses of all shapes and sizes customize websites to suit the needs and objectives of your specific niche, industry or target audience.
Looking for a Digital Concierge?
What our clients say about our website design services
Their depth of knowledge and creativity is endless. I am extremely grateful for all they contributed and would highly recommend their services to anyone in need.
– James Kigar
Founder/Owner Yoga South
Not Fade Away is the company you want to team up with! I have found their work invaluable and would highly recommend them!
– Dr. Robert Middleton
Owner of Correct Vision Eye Care

Make your Business Not Fade Away
At Not Fade Away, our passionate online advisors put years of experience to work to help tell the story of your unique brand or business. While working with you to maximize your online objectives, our team creates an experience for your business that goes far beyond the normal agency-client relationship. 
More than 15 years of experience online
Personalized care from an individual consultant
Strategy & Service from Concept to Completion
Complimentary 15 minute No-risk Discovery Call