Search Engine Optimization Services
SEO Services: Strategies to expand your organic reach
What are you doing to expand your organic presence online?
Search Engine Optimization (SEO) is a much larger topic than can easily be explained in a five-paragraph introduction. Simply put, SEO is the process of research, content marketing, and the fine-tuning of different on-page, off-page, and technical website variables to connect your website more effectively to the internet and ultimately, your customers!
Unlike cookie-cutter SEO firms, Not Fade Away assists SEO clients with customized Search Engine Optimization Services & Campaigns for Search Engine growth & effectiveness on a case by case basis.
Since each web presence is unique in terms of size, functionality and the overall goals of an SEO campaign, we provide businesses with tangible solutions to assist with the longer-term expansion of online reach and engagement.
Ready to invest in SEO? Contact us today to speak to a SEO specialist about how organic Search Engine Optimization services could further benefit the online reach of your business.
Or, have a look at a very basic overview of our SEO solutions to see how we can help you meet all of your organic SEO goals with a personalized digital marketing blueprint for your business.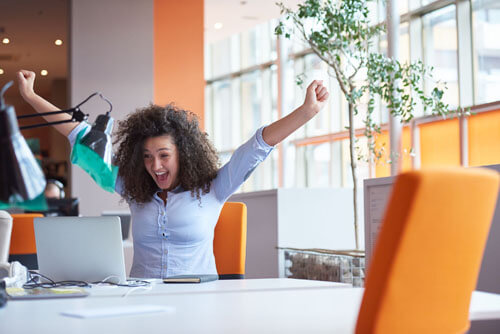 Want to discover the world of organic search engine optimization?
Research and Strategy
Do you know what your competitors are targeting with respect to keywords? Have you looked at the traffic data related to the keyword that you "think" your visitors are searching for you online? Our SEO professionals start with the process of keyword research to identify prospective keywords, trends and industry & competitor keyword behavior to help build your organic SEO campaigns with a solidly rooted keyword strategy.
Backlink Building & Off-page Optimization
What other websites link to you to lend credibility to the claims of your business online? If your website is new, or you've never done any SEO work, your business is like an island with no trade routes…no one can find you! Our specialists can help you tackle a comprehensive plan of action for your off-page SEO efforts. From carefully planning Panda & Penguin friendly back-linking to content marketing and press release distribution, our team of friendly SEO professionals is passionate about helping you craft a long-term blueprint to dominate the SERPs.
On-page Optimization
On-page Search Engine Optimization services are the efforts made by internet professionals to restructure, edit and optimize the existing content on your company website. From meta-tag optimization to the refinement of your company's online content offerings and the keywords that are found within your content, our professionals can assist you with a comprehensive, custom plan for the effective deployment of your on-page SEO.
Technical Optimization
How fast does your website load? Do you have tons of 401 missing page errors throughout your content? What does your URL structure look like? These questions and other similar topics help internet professionals optimize the technical aspects of any online web presence. At Not Fade Away, our team can help you get the technical aspects of your website optimized to help you solidify the cornerstone of your optimization of campaigns in our digital society.
Analytics & Reporting
What good is a comprehensive SEO plan without detailed tracking and analytics data to illustrate the effectiveness of SEO strategies? Our internet consultants can not only help you set up an effective SEO plan but can make sure that all of your important visitor data is being collected and analyzed in a fashion that improves the efficiency of your campaigns over time.
Looking for a Digital Concierge?
Learn more about Search Engine Optimization
Meta Tag Optimization
Your website's unique meta tags help to define the major search engine optimization (SEO) variables for your business in the code that builds each of your complex web pages. By optimizing your meta tags with references from your keyword research, your company can help to paint a more accurate depiction of each unique page of your website. At Not Fade Away Marketing, we help businesses of all shapes and sizes with the development of powerful strategies for the comprehensive implementation of a customized plan for the efficient deployment of your company's organic SEO.
Sitemap & Robots.txt Creation
Search Engines look for help with the identification of your unique pages, posts, and other unique content from your business. The configuration of an active sitemap and directives for search engine robots is a critical component of any online web property. Our team can assist with the creation, configuration and integration of effective XML sitemap and robots.txt files for your site's reporting use.
Content Creation & Optimization
The unique content that you publish on your website is increasingly becoming more and more important for the average small business. Unlike most small businesses, in order to be at the top of search results a business must have a content strategy. With major search engines like Google giving higher rank to sites they deem to be authoritative, the content that your website produces for its visitors is becoming increasingly critical to illustrating a clear picture of what your business offers to both visitors and search engines alike. Let our team help you plan the effective deployment of optimized content for your business.
White-Hat Approach to SEO
In the last decade, the explosion of the internet revolution has completely re-shaped how many businesses provide products and services to consumers. In order to take advantage of this critical component of this new business generation, it is important to be connected to the rest of the internet so that customers can find you and your web presence.
In order to truly connect yourself to the web, some degree of a Search Engine Optimization (SEO) is essential. Search engines use powerful robots that scan the web to find sites according to different criteria. In order to be listed on those sites, various factors must be addressed and consistently maintained and tweaked to increase placement in organic search engine listings.
Search engine optimization can be best described as on-going optimization of your business' unique content offerings, both on your site and around the web. It is not a process of magic tricks to provide instant results, but rather a collection of on-page and off-page strategies to assist with the fundamental optimization and visibility of your business online.
Not Fade Away is happy to help with SEO campaigns for websites and businesses of all shapes and sizes. As with any successful SEO campaign, it is important to consider that SEO is work-intensive and does take time to register results in the ranking of major search engines on the internet.
All SEO campaigns are custom-tailored to fit the specifications and goals of your online business. We practice "White Hat" SEO techniques for our valued customers. For more information or to request a free consultation, please contact us.
On-going Optimization Pursuits
SEO is not a game of magic bullets and instant results that take you to the top of search listings. It is an on-going, ever-evolving process of optimization and creation of content from a business that can be found and easily accessed by site visitors. In the world of SEO, cutting corners can lead to search engine penalties and poor results. In the past five years, major search engines have clearly defined that sites that provide value, are easy to navigate and that provide accessibility for visitors will be rewarded with higher search results.
At Not Fade Away, our skilled professionals can help to restructure and redefine your company's web presence to be more user-friendly for both visitors and search engines alike.

I am extremely grateful for all they contributed and would highly recommend their services to anyone in need.
– James Kigar
Founder/Owner Yoga South
Inquiries and bookings have increased dramatically since our web site was launched and we are totally booked for the Spring and Summer!
– Robert DeLoach
Owner of Lake Lure Cabin Rentals
Make your Business Not Fade Away
At Not Fade Away, our passionate online advisors put years of experience to work to help tell the story of your unique brand or business. While working with you to maximize your online objectives, our team creates an experience for your business that goes far beyond the normal agency-client relationship. 
More than 15 years of experience online
Personalized care from an individual consultant
Strategy & Service from Concept to Completion
Complimentary 15 minute No-risk Discovery Call