New Content, Updates, Security and More
Who's taking care of your company website?
Do you need a comprehensive website maintenance solution? Have an existing website that could use some updating, editing or restructuring?
At Not Fade Away, our team of professional internet specialists are passionate about helping to find effective web solutions for all of your online business needs.
Have an existing website that you'd like to keep active via updates and edits, and don't necessarily want to take on a full-scale redevelopment or new website creation? Our team is proud to help you make the most of your current website infrastructure.
Let us help with everything from new content development to changes to your navigational structure and content optimization.
Our team is happy to customize the scope of our services to fit within your budget, scale and operational objectives online.
Have a look at how our internet professionals can help you with the maintenance of your existing website today.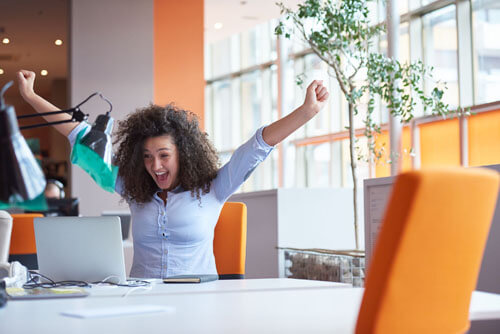 Want to know how we can help your business online?
Discover some of our Web Maintenance Services
Existing Content Optimization
Need a more effective plan for the content you present on your existing website? Have our wordsmiths optimize and restructure your online content to highlight your call to action while increasing your overall conversion rates. Talk to our specialists today about how we can assist with your existing web presence.
Hacking Resolution
Did you have a recent security breach with your website, shared hosting account and malware? Our team of freelance internet technicians have the knowledge and experience to help you restore backups copies of your site, clean infected site files and help update backups with a current, secure backup version. Give us a call to learn more.
Regular Site Edits
Have edits and changes that need to be made to an existing web presence? Call us today for immediate results with the management of your existing website. Need images changed? No problem! Have a new event or promotion you need help promoting on your existing site? No Problem!
Third Party Integration
Looking for assistance with the installation and customization of a new plug-in or software tool within your content management software? Our team can help guide you through the process of the installation, configuration and testing of your newly integrated software extensions while providing guidance for other integrated systems and more.
Site Updates
If your existing website was built on one of many popular content management systems, you may be risking holes in your website's online security if your website software is not up to date with current patches and system updates. Our professionals can assist with updates, and most importantly, the customizations that are necessary with any updates in your site's infrastructure. Talk to us today for more information.
Security & Hardening
Looking to beef up the security aspects of your existing website? Turn to the professionals at Not Fade Away for help and guidance with how you could increase the security aspects of your site today.
Looking for a Digital Concierge?

I am extremely grateful for all they contributed and would highly recommend their services to anyone in need.
– James Kigar
Founder/Owner Yoga South
Inquiries and bookings have increased dramatically since our web site was launched and we are totally booked for the Spring and Summer!
– Robert DeLoach
Owner of Lake Lure Cabin Rentals
Make your Business Not Fade Away
At Not Fade Away, our passionate online advisors put years of experience to work to help tell the story of your unique brand or business. While working with you to maximize your online objectives, our team creates an experience for your business that goes far beyond the normal agency-client relationship. 
More than 15 years of experience online
Creative Digital Solutions
Personalized care from an individual consultant
Strategy & Service from Concept to Completion
Complimentary 15 minute No-risk Discovery Call