Wondering how your website performs?
Website Audits: A better understanding of your website
No matter what you've done to improve your website, it's always possible to tweak elements of any site to improve things like performance, user experience, and content.
With a website audit, you get a second set of eyes on your online presence to help you uncover the potential strengths and weaknesses of your business's performance online.
At Not Fade Away, our website audits take into account issues related to technical website performance, how your website is viewed by your potential demographic and deeper issues related to SEO including your backlink profile.
With a better understanding of what's working with your website and what you could improve, your business can set out to optimize the components of your presence online that can best serve your unique goals and objectives.
Explore some of the components of our website audits to get a better understanding of how requesting an audit and performance review could help you better optimize and tweak what you're doing online.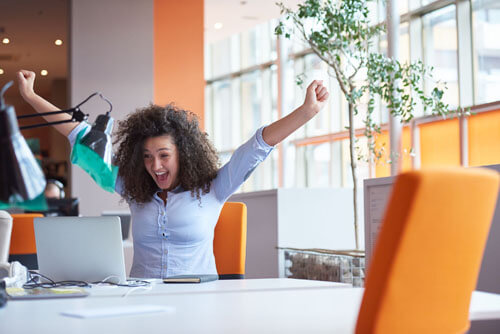 Want to know how we can help your business online?
Content Audit
How does your site stack up to your competitors in terms of your online content? Are you creating content that can help your site grow, or does your content leave your visitors consistently wanting more?   
Technical Audit
Does your website take forever to load? Is it serving mobile visitors with a quality experience? Do you have technical errors and redirect loops that may be impeding your progress online? Our technical audits help business owners identify potential technical issues on their site that could be resolved for quick gains.
User Experience Audit
Is your navigation clumsy and hard to explore? Does a customer have to search in vain to find your contact information? Is your mobile friendly site version hard to browse? Identifying and fixing errors like these can help you better convert traffic that you already have online.
Backlink Audit
Do you know what your backlink profile looks like? What websites are linking to you and providing authority to your website? Do you have spammy websites linking to you from that discount SEO provider you hired a few years back? These types of questions are what a backlink audit can provide for any business.
Looking for a Digital Concierge?
I am extremely grateful for all they contributed and would highly recommend their services to anyone in need.
– James Kigar
Founder/Owner Yoga South
Inquiries and bookings have increased dramatically since our web site was launched and we are totally booked for the Spring and Summer!
– Robert DeLoach
Owner of Lake Lure Cabin Rentals

Make your Business Not Fade Away
At Not Fade Away, our passionate online advisors put years of experience to work to help tell the story of your unique brand or business. While working with you to maximize your online strategy objectives, our team creates an experience for your business that goes far beyond the normal agency-client relationship. 
More than 15 years of experience online
Creative Digital Solutions
Personalized care from an individual consultant
Strategy & Service from Concept to Completion
Complimentary 15 minute No-risk Discovery Call