Captain Justin Bachert
Hot Water Fishing
"Keith and his team provided my business a unique and individualized website. I've known Keith for a long time and his diligent and patient personality is second to none. I have—and will continue—to recommend Not Fade Away marketing for internet marketing at every chance possible!"

Anila S. Rasul
ASR Law Firm
"Our experience with Not Fade Away was nothing short of exceptional. Keith and his team took care to help us create a stunning representation of our law firm online. Their creativity and professionalism is something that is lost in the hustle of everyday business. We highly recommend giving Not Fade Away a call to discuss your potential projects. Their experience and unique perspective of websites and internet marketing is sure to be an asset to your online business.!"

"Not Fade Away Marketing" was amazing, from our initial consultation throughout the whole process. They patiently and skillfully took the time understand my needs and educate my choices in developing the marketing and web site strategy. Their depth of knowledge and creativity is endless. I am extremely grateful for all they contributed and would highly recommend their services to anyone in need."

Robert DeLoach
National Healthcare Marketing
"As the founder of National Healthcare Marketing, I have worked side-by-side with Not Fade Away Marketing on various Web Design & Marketing projects in the Healthcare Industry. Keith and his team have always delivered top of the line solutions on both projects that we have hired them for, as well as for client projects. Not Fade Away provides the highest quality customer service, always taking the time to thoroughly explain and outline creative ideas to target online marketing challenges. I love working with Not Fade Away and highly recommend giving Keith and his team a call for any of your digital marketing endeavors."

Debra Jean
Magic Island Designs
"It is always a pleasure to work with Not Fade Away on our web projects. They have helped our business with complete online solutions including web development, e-commerce and traffic generation for close to a decade and we always appreciate the candid advice and creative problem solving that Keith and his team deliver on every project. I highly recommend Not Fade Away's services for help with anything online."

Captain James Simcic
Spearcrazy
"I have a charter business in the Florida keys and I can proudly say that I dominate my market because of the website built by Not Fade Away Marketing. Not only did they provide a wonderful service with a great product, but I was completely aware of everything that was going on during entire process because of the direct line of communication. My business plan changed a year into operations and I went straight to NFA to have them consult me on my new endeavor. We once again built a website and rebranded accordingly. Expectations and deadlines were more than met and I can say that I would choose them over and over again to work with on a continual basis!"

Dr. Robert Middleton
Correct Vision Family Eye Center
"Not Fade Away Marketing & Web design has helped our company grow steadily for years since we began using their services. They are true professionals, and get the job done as you would expect. Whether you're looking for a marketing strategy, or building your website and online presence, Not Fade Away is the company you want to team up with! I have found their work invaluable and would highly recommend them!"

Linda Lanier
Coastal Gourmet 
"Absolutely the best experience I've had with web site development! Not Fade Away Web Design goes the extra mile with offering marketing and economic considerations for their clients throughout the process above and beyond the stellar sites they create & market…"

Captain James Simcic
Spearcrazy
"I have a charter business in the Florida keys and I can proudly say that I dominate my market because of the website built by Not Fade Away Marketing. Not only did they provide a wonderful service with a great product, but I was completely aware of everything that was going on during entire process because of the direct line of communication. My business plan changed a year into operations and I went straight to NFA to have them consult me on my new endeavor. We once again built a website and rebranded accordingly. Expectations and deadlines were more than met and I can say that I would choose them over and over again to work with on a continual basis!"

Marilyn Diamond
Young for Life
"We all want a great website. We all want someone who can do the job without giving us grey hair. We had that latter experience multiple times! Then, Keith Abraham & Not Fade Away Marketing came into our lives. He took our project in hand with no supervision and created for us a gorgeous "Young for Life" website. He's bright, talented, and he's a pleasure to work with. He's a problem-solver and he always comes in on budget. We enthusiastically recommend that you jump for the opportunity to work with Keith Abraham and Not Fade Away Marketing. You'll know very quickly that you've found the best!"

"Our website was old, and very outdated, and we were ready for a change. "Not Fade Away Marketing" was recommended to us. Well, we couldn't be happier with the job they did and how our new website turned out!
They did an excellent job creating a website that is very user friendly and fun. They also tied in our reviews on Trip Advisor and our Face Book page; fixed us up with a hosting account of our own and made sure that we had a better web presence. The compliments keep coming!!!
We would highly recommend Not Fade Away to anyone looking to have a new, fresh and creative website."

Jacqueline Endlich
Saltwater Artist
"When I first thought about having my website revamped the term 'easy' wasn't what I had in mind. Not Fade Away Web Design takes the time to explain everything step by step and does a fantastic job at taking the information and relaying it in a very creative and intriguing way. I love that they gave me some samples of their ideas and we brainstormed together. They are extremely goal-oriented, and professional and it really shows when they are dealing with you to get your site done. Not Fade Away Web Design made me proud of my own website, and has made hosting my site so easy. I truly recommend Not Fade Away web design for anything you might need."

Have questions about your project?
What can we help you with today?
Our most popular solutions
Branding & Graphic Design
How is your brand perceived? Does your company logo and colors support the mission and objectives of your unique business?
Our team of freelance branding professionals help businesses create consistent branding material to help your business excel.
Responsive Web Design
Did you know that websites without mobile-friendly or responsive design features will rank lower on organic search results on the most popular online search engines?
Let us create you a totally responsive web platform to drive your business to online platforms of all shapes and sizes efficiently!
Search Engine Optimization
Want to grow the organic exposure for your business online?
Have our professionals create a comprehensive optimization strategy to target your industry-specific keywords.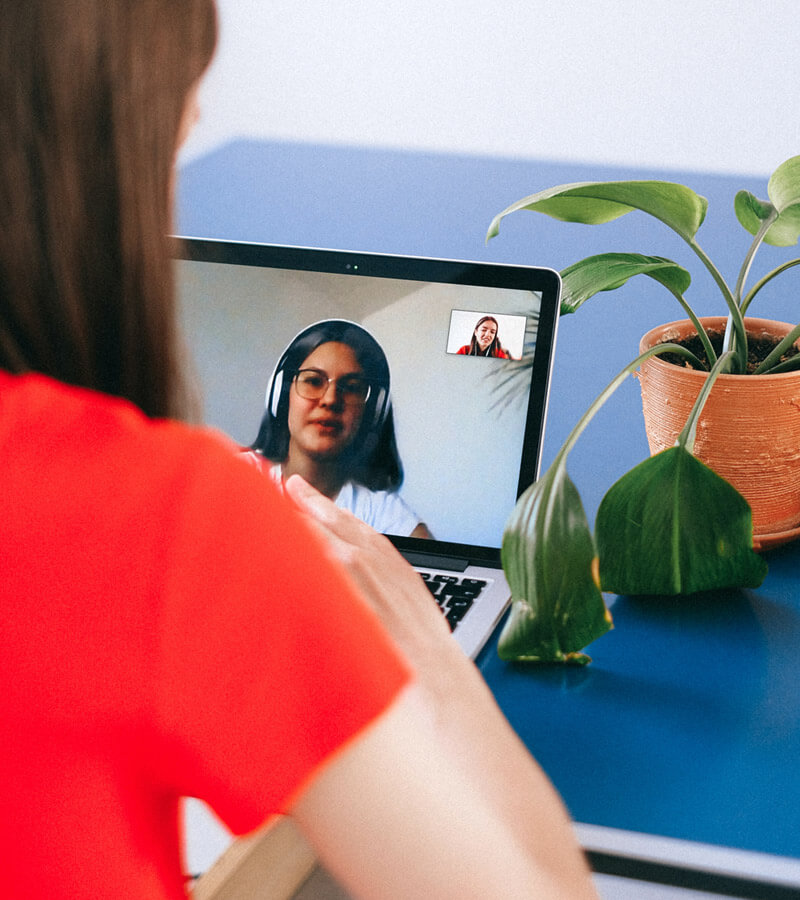 Deciphering your online blueprint
No-Risk to get started today!
At Not Fade Away, we provide digital marketing solutions for businesses of all shapes and sizes.
Whether you are in search of a newly revamped, responsive company website, looking for increased Search Engine Optimization for an existing site, or searching for a trusted web consultant to assist with all of your online projects; our skilled professionals are passionate about your online growth and development.
Our experienced online advisors make it easy for you to get started with no-risk.
Simply call and setup a discovery call with us today and we'll help you create a custom proposal to help you tackle your online goals!
The Digital Concierge Approach to Online Marketing.
Tired of being just another number at a massive marketing agency?
At Not Fade Away, our team flips the normal agency model upside down to provide our clientele with a refreshingly personalized solution for the creation of an efficient digital marketing machine. 
Whether you need a full-service solution or simply a digital consultant to help you fill in the gaps of your existing team, Not Fade Away has the experience and expertise online to help your business navigate your online niche with confidence.
We've built, managed, maintained and marketed hundreds of websites in the past 15 years. Let us put our experience to work for you!