Email Marketing Solutions
Engage with your existing subscribers with Email.
Custom Email Marketing Solutions
How does your business connect with and re-engage prospective customers online? Is your company utilizing Email Marketing in an effective manner to help reach your targeted customer base?
Do you collect the email addresses of your customers or have a plan for how you will engage and grow your email customer lists?
With the advent of email marketing services that do the heavy lifting for small business owners, it is easier than ever to manage email connections that create lasting customer relationships.
At Not Fade Away, our internet consultants assist with a wide variety of top-of-the-line email marketing solutions. From the design of your email templates and email list management to surveys and custom questionnaires, our team can help your business set up and manage the critical components of your company's email and newsletter objectives.
Learn more about the great services that our team can assist your business with to help maximize the effectiveness of your email marketing campaigns.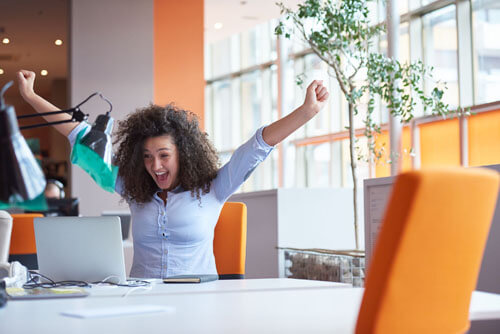 Get started with your email marketing campaigns!
Email & Template Creation
Want your newsletter or company emails to match with your consistent brand themes? Have our specialists create custom email templates for your email blasts that are in-line with the design and concepts that your brand uses to connect and engage its customer base.
Integrated Social Channels
Want your emails to sync with your social channels and feeds? Make sharing your newsletter or connecting with company social channels a highlight of every newsletter your team sends out.
Mailing List Management
Have you collected email addresses from your customers over the years? Need help managing your customer email lists? Our specialists can help with the setup of automatically managed email lists with customer opt-out functionality and CAN-SPAM complaint management practices.
Conversion Tracking
Keep up with the latest data from your company newsletter and mass emails with easy conversion tracking of everything from your email click-through-rate and open rates to forwards and social shares.
Newsletter Management
Want to keep your customers up to date with regular newsletters from your business? Our team can help your company create and customize unique email blasts to help engage your rabid fan-base.
Customer Surveys
Looking for an easy way to collect your customer's opinions? Our survey and questionnaire services assist your business with everything you need to conduct efficient, valuable surveys from the heart of your business, your customers!
Looking for help with Email Marketing?

We enthusiastically recommend that you jump for the opportunity to work with Not Fade Away. You'll know very quickly that you've found the best!
– Marilyn Diamond & Dr. Donald "Rock" Schnell
Founder/Authors Young for Life
I am so proud of the website that Not Fade Away designed that I would highly recommend them for any website/marketing project you may be considering.
– David Block
Owner of GeoTrageted Marketing
Make your Business Not Fade Away
At Not Fade Away, our passionate online advisors put years of experience to work to help tell the story of your unique brand or business. While working with you to maximize your online objectives, our team creates an experience for your business that goes far beyond the normal agency-client relationship. 
More than 15 years of experience online
Personalized care from an individual consultant
Strategy & Service from Concept to Completion
Complimentary 15 minute No-risk Discovery Call