eCommerce Web Design Services
Ecommerce web design services: Your key to selling online
Looking for a robust eCommerce solution?
With an E-commerce website you can sell anything with ease!
Whether it's t-shirts in various shapes and sizes or digital products that need to only be available via digital download. Everything is possible with the advanced e-commerce features and functionality available to business owners today.
Did you know that more and more online users regularly use the internet to buy specialized goods and services? The growth of this online sector has lead to consistently higher demand for effective online selling tools.
Consequently, now is the best time in the history of the internet to be a seller online. With powerful technology at your fingertips for everything from shipping calculations to integrated marketing and sales tools, modern technology gives online sellers the edge that can make or break any start-up business.
At Not Fade Away, our skilled internet technicians assist with the development of completely customized ecommerce web design services to meet the demands of your unique business, products and services. Discover some of the advanced e-commerce web design solutions available from the team at Not Fade Away Marketing.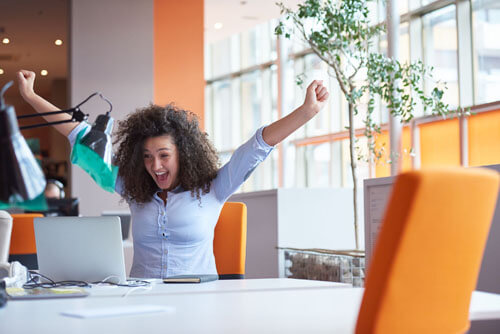 Want to know how we can help your business online?
Payment Gateway Integration
Your business' unique e-commerce solution may be simple Paypal integration. Or, perhaps your company's needs demand an integrated "on-site" payment process. Our freelance e-commerce specialists can assist your team with the customization of one or multiple payment options from basic to more advanced and fully customized checkout processes.
Optimized Checkout Process
At Not Fade Away, our team works to streamline the process and experience of your customer's checkout process. Allow us to work within your goals and objectives to create an optimized process for your checkout to limit customer drop-off and abandoned transactions.
Promote & Sell Anything
With our powerful eCommerce web design services, your business can sell just about anything under the sun. From shirts, art, or your new invention to digital products, or referral network sales. Our Content Management E-commerce solutions allow small business owners to easily manage the addition of new products, promotions, reporting and more.
Powerful Shopping Carts
Benefit from our powerful shopping cart solutions to help streamline your customer's checkout process. Our eCommerce web design services provide the flexibility and customization to handle even the most in-depth online selling processes.
Looking for help with your online store?
Optional E-commerce Enhancements
Advanced Shipping Processes
Need a professional solution for integrated shipping solutions in your shopping cart? From flat rate and free shipping to integrated USPS, FedEx, & UPS shipping calculators, let our team guide you with a comprehensive strategy to address your company's specific online shipping needs.
Integrated Marketing Tools
Need sales and promotional pricing for items in your store? Want to run discount code campaigns and other promotional offers from one integrated backend? Our e-commerce solutions are designed to complement your company's unique products, services and specials.
Inventory Control & Management
Sell products that depend on accurate inventory control within your online store? At Not Fade Away Marketing our internet consultants customize powerful e-commerce solutions to meet the demand of high paced retail operations. Track inventory, create inventory depletion level alerts and more!
Advanced Integrations
Want to maximize your online e-commerce productivity? Our e-commerce solutions integrate powerful third-party tools to supercharge your e-commerce functionality and productivity. From Quickbooks integration and powerful Bookings to subscriptions and customer enabled product reviews, our e-commerce specialists have the tools to help you capitalize on modern tools and technology to run a better online store!
Collect Sales Tax Efficiently
Need to collect sales tax in your online store? Our team can assist with the customization of custom sales tax valuations for simple or complex sales tax valuations. Simplify the management of your online store with automatic sales tax calculations in your online marketplace.
Reporting & Analytics
Looking for an e-commerce solution that integrates powerful reporting tools and data analysis? At Not Fade Away Marketing, our powerful e-commerce tools assist business owners with data that is critical to increasing the reach of your online store. From sales tracking to discount code analysis, our customized e-commerce solutions put the growth of your e-commerce business in your hands.

I am extremely grateful for all they contributed and would highly recommend their services to anyone in need.
– James Kigar
Founder/Owner Yoga South
Inquiries and bookings have increased dramatically since our web site was launched and we are totally booked for the Spring and Summer!
– Robert DeLoach
Owner of Lake Lure Cabin Rentals
Make your Business Not Fade Away
At Not Fade Away, our passionate online advisors put years of experience to work to help tell the story of your unique brand or business. While working with you to maximize your online objectives, our team creates an experience for your business that goes far beyond the normal agency-client relationship. 
More than 15 years of experience online
Creative Digital Solutions
Personalized care from an individual consultant
Strategy & Service from Concept to Completion
Complimentary 15 minute No-risk Discovery Call