Social Media Marketing Services
Create your own movement with social media
Get started with your business's social media marketing services!
More and more online users find, interact and trust businesses that have established social media channels.
While an increasing number of small business owners recognize the credibility and opportunity that strong social channels present, the majority of business owners have not yet tapped into the potential lead sources available through social media marketing services coupled with the optimization and regular updates of social networks.
At Not Fade Away, our social media consultants assist business owners with the optimization of social accounts, regular updating and management of company pages, and paid advertising solutions for the growth of your social spheres.
Whether you simply need help re-branding your social profile or need a strategy to target specific demographics via paid social advertising, our team can help you better target and grow your social base with creative online marketing strategies.
No time to update your social networking for your small business? Have us manage all your small business social networking marketing, create custom networking pages and broadcast your specials, services and more to an interested audience to expand your reach online.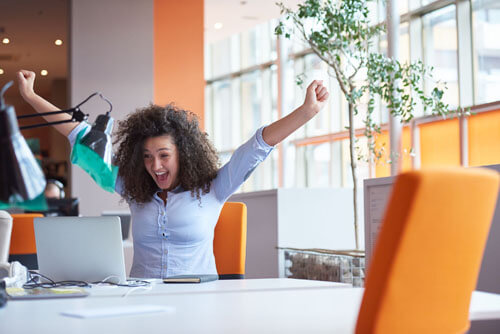 Want to know how we can help your business online?
Comprehensive Social Media Advertising Solutions
Need help growing your social fanbase via paid advertising on popular social networks? Selling something online and looking for more exposure through social media? Our team can assist your business with strategies to grow your overall fans and followers, or to help you promote a specific post, offer or promotion to get it in front of more interested eyes. Let our consultants guide you with specific strategies to help grow your social exposure.
Social Optimization
Is your company information accurate and consistent across your social channels? Is it easy to get in touch with your business or find quick access to your company website off of your social profiles? Let our team help you optimize the information that is being displayed to your users to help create better calls to action online.
Professional Profile Branding
Do all of your social pages present consistent brand themes to your interested audience? Is your brand clearly defined with easy access to connect with your audience directly? Are your social accounts in-line with your brand guidelines? Let our team re-brand your social accounts to present one common theme across all of your social channels.
Regular Content Updates
One of the most important components of social networking deals specifically with keeping social pages up to date with freshly updated content. Fresh content not only helps provide credibility for your company but is the cornerstone of creating a rabid fanbase for your social channels.
Looking for a Digital Concierge?
Social Media Advertising Process
Step 1: Research
Our team digs into your existing presence on the web to learn about your social strengths and weaknesses. Through competitor and industry research we develop a strategy to target the most favorable networks to match your targeted demographic.
Step 2: Strategy Refinement
We create a customized strategy for your business that outlines a blueprint for your social media advertising campaign.
Funnel & Landing Page Development
Our team creates a customized funnel (for more advanced ad campaigns) or A/B testable landing pages targeted at your unique offer, promotion or objective.
Step 4: Account / Campaign Set Up
The next step in the process is to set up and customize the ad account and campaign within the social media network chosen for a specific campaign. This includes the setup of campaign variables, ad sets, and the creation of multiple ad creatives for split-testing in your ad campaigns.
Step 5: Ad Campaigns are Published
Once your campaign is prepared, intial test budgets will run to provide data on the effectiveness of an ad campaign. From there, our team will help you review the campaign results, tweak and optimize campaigns for in an on-going nature.
On-going: Campaign Management, Refinements, Reporting
We compare data from your campaigns to help you optimize your ad campaigns moving forward, allowing the data from your ad sets to help map out a plan of action for your unique advertising campaigns.

I am extremely grateful for all they contributed and would highly recommend their services to anyone in need.
– James Kigar
Founder/Owner Yoga South
Inquiries and bookings have increased dramatically since our web site was launched and we are totally booked for the Spring and Summer!
– Robert DeLoach
Owner of Lake Lure Cabin Rentals
Make your Business Not Fade Away
At Not Fade Away, our passionate online advisors put years of experience to work to help tell the story of your unique brand or business. While working with you to maximize your online objectives, our team creates an experience for your business that goes far beyond the normal agency-client relationship. 
More than 15 years of experience online
Personalized care from an individual consultant
Strategy & Service from Concept to Completion
Complimentary 15 minute No-risk Discovery Call