Web Design Boca Raton
Custom Web Design Solutions for Boca Raton Businesses
Looking for a comprehensive responsive web design solution in Boca Raton?
Boca Raton's Freelance Web Design Agency
Boca Raton is one of the most affluent beach towns here in the State of Florida. As a fast-growing hub of business and commerce in the Southeastern United States, Boca Raton is home to thousands of businesses looking for an edge online.
In today's competitive online world, having an effective responsive website is more critical than ever to businesses of all shapes and sizes.
Whether your business sells a unique product, provides an exceptional service, or provides a business-to-business solution, an efficient website is imperative to success online today.
Not Fade Away serves Boca Raton web design solutions with over 15 years of online experience to create personalized solutions for businesses from a wide variety of industries and specializations.
We know that having an impressive website can be the difference between setting your business apart from the competition in your niche. Our team begins each build with customized proposals to target your unique objectives while providing the hands-on support to help your business thrive on the web.
With the myriad of solutions available to business owners for web design solutions, our team simplifies the equation of effective web design, defining your website as the home of your overall web presence online.
Best of all, our solutions don't end when your website is published and handed over to you! Our team assists Boca Raton Web Design owners with ongoing support, optimization and digital marketing solutions to help you expand your reach on the internet over the long term.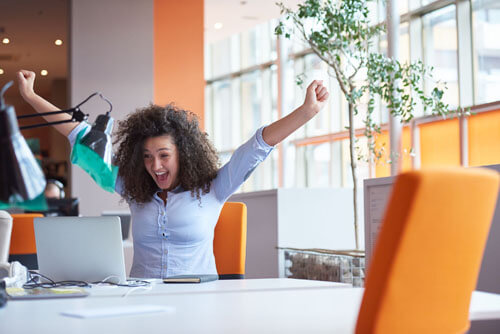 Want to know how we can help your Boca Raton business online?
Looking for Web Design Solutions in Boca Raton?
What can we help you with today?
Our most popular Boca Raton Web Design solutions
Custom. Affordable. Experienced.
Why trust Not Fade Away for your Boca Raton Web Design Project?
Custom & Creative
We build creative, engaging websites that provide a unique and custom framework for a responsive web presence. Our passionate freelance professionals build sites that help to make our internet world a better, more beautiful place while helping to better tell the unique story of your business online.
Professional Expertise
Our professional freelance Boca Raton web design team has over 15 years of experience creating unique websites across a variety of industries. Let us put our experience and expertise to work for your business. 
Flexible & Affordable
At Not Fade Away, we never tie our clients into long-term contracts or commitments, but rather provide a la carte services that are custom-tailored to your business's unique goals. Whether you need a one-time website rebuild or ongoing management and digital marketing solutions, our team works with businesses to find equitable solutions to diverse online objectives.
Modern & Responsive
All of our website design projects are built to modern standards with our primary focus being on the effective deployment of completely responsive websites that are designed to provide seamless experiences across desktop, tablet, and mobile formats online.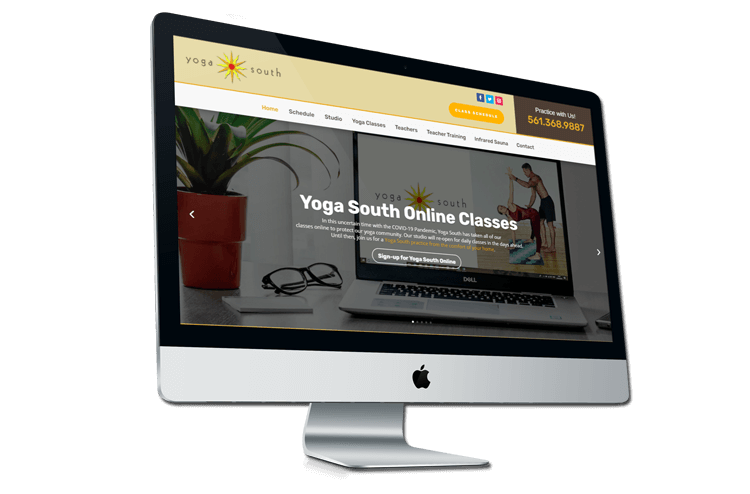 After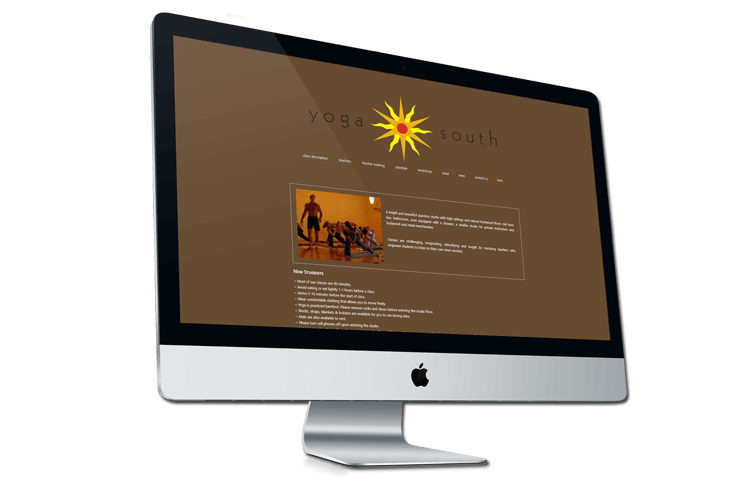 Before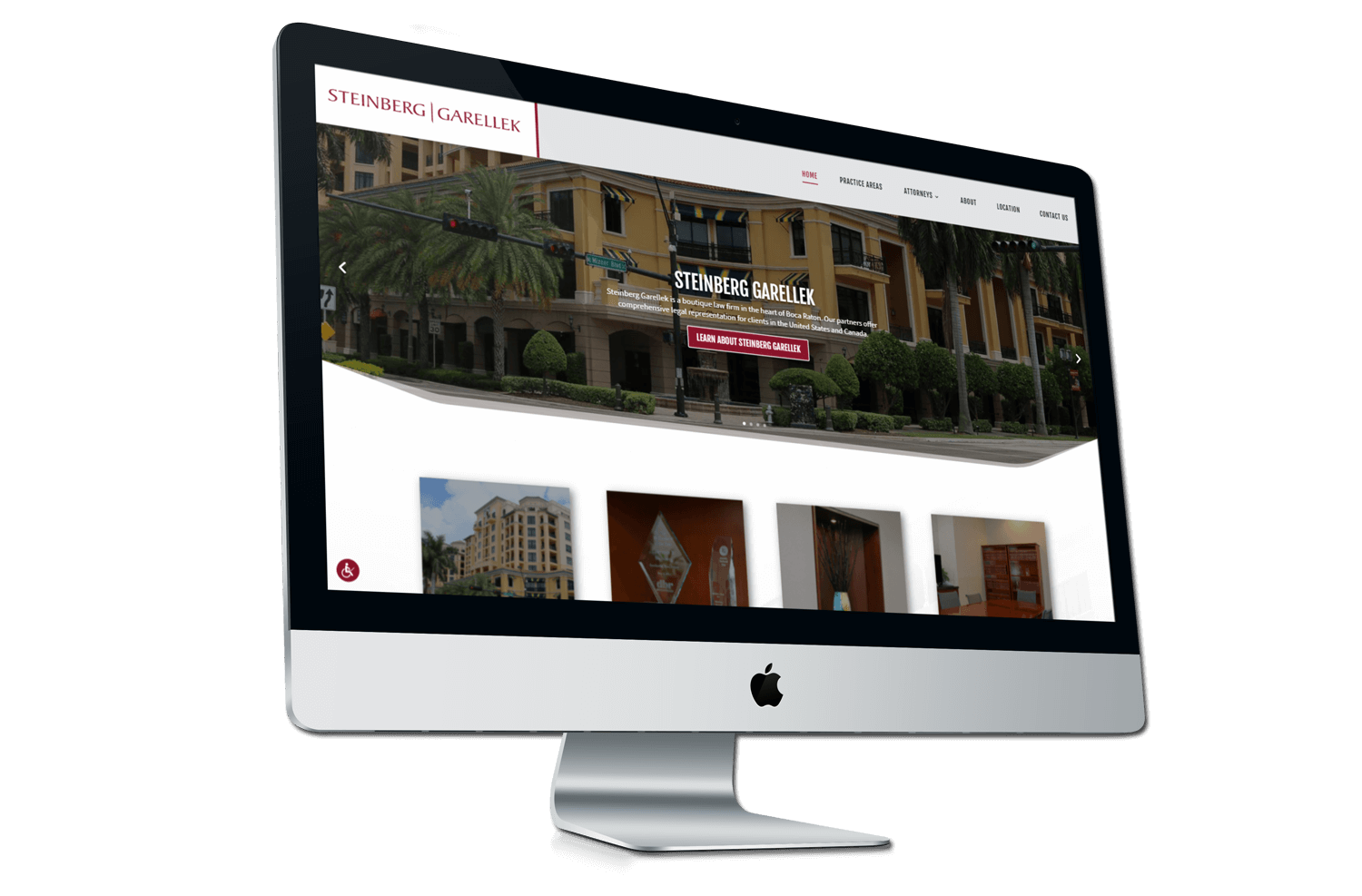 After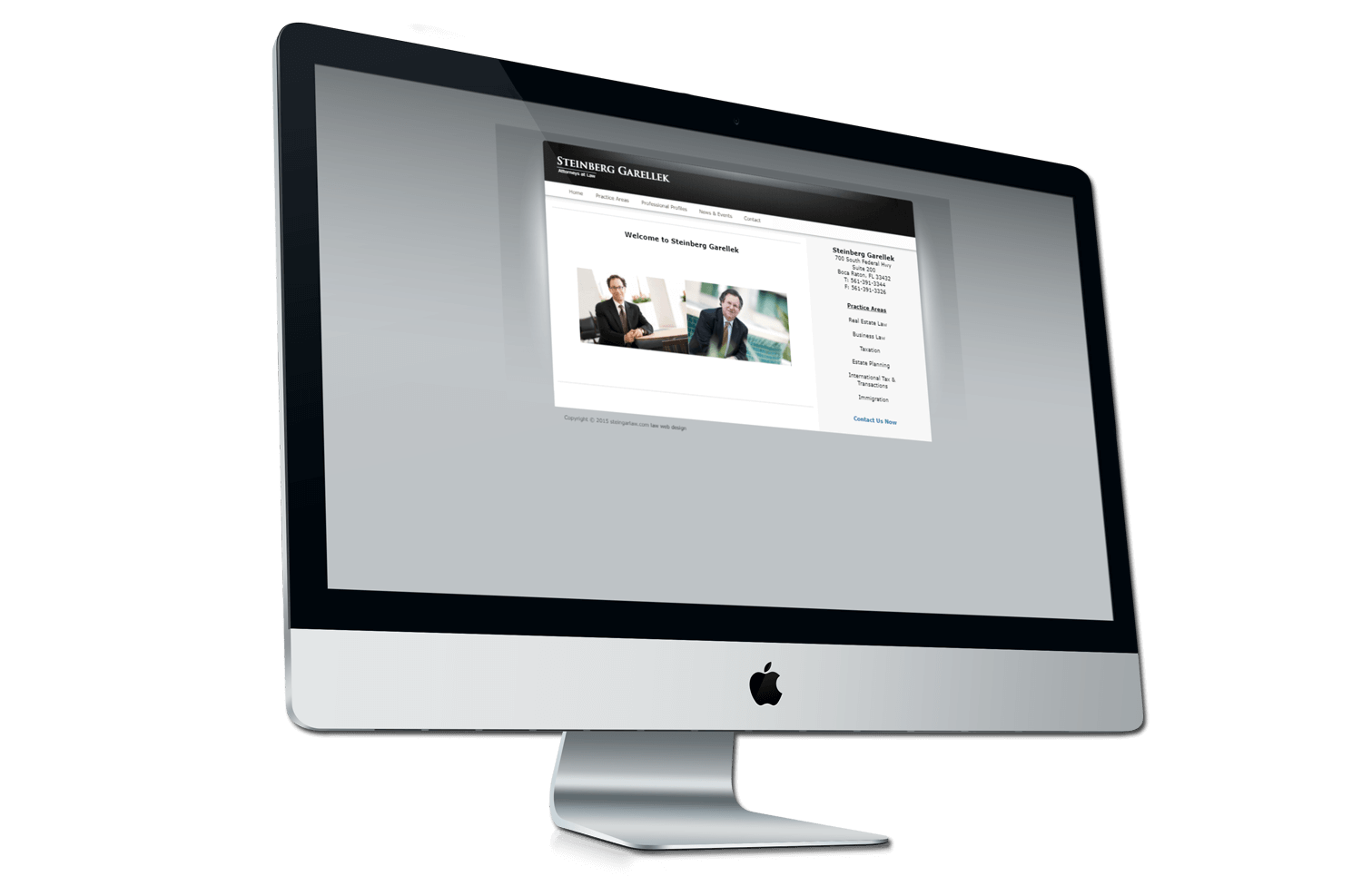 Before
Additional info on our Boca Raton Web Design Services
Custom Built in the USA
All of our web builds are crafted in-house by our team of skilled freelancers right here in the USA. Let us craft a concept for the representation of your business online, bringing your vision to reality from concept to completion.
eCommerce Solutions
Want to sell your products or services online? Let our team guide you with options for basic and more advanced eCommerce functionality to make your online store a robust engine for your company's online selling needs. From discount codes to advanced shipping calculations, our team can assist with all your custom eCommerce web design services.
Cross-Browser Functionality
Is your company's message being seen across modern browsers in a consistent manner? Let our professionals plan your next development to address the issue of ensuring that your web presence is seen in a modern fashion across all modern browsers.
Responsive Design
Responsive web design services put the latest technology in your hands to provide a consistently high level of visitor satisfaction for any visitor to your website. Utilize the power of the mobile platform with a quality responsive web presence from Not Fade Away.
Custom Wordsmithing
Need help crafting the written content that visitors will encounter on your company's web presence? Our team of freelance professionals has the knowledge and experience with copywriting services to craft the perfect verbiage to illustrate an accurate picture of your company's strengths with style.
Flexibility & Customization
Need a landing page? What about a complex online store with room for all your products? Our team of passionate internet experts specialize in helping businesses of all shapes and sizes customize websites to suit the needs and objectives of your specific niche, industry or target audience.
Why Responsive Boca Raton Web Design Services?
Cost effectiveness
Setting up seperate websites to target your mobile and non-mobile visitors can be costly and time consuming. With responsive web design services, your website quickly and easily adapts to the device that your audience is connected to your website, ensuring a more consistent approach to your website.
SEO Foundations
Now that Google and other search engines give priority to mobile-friendly websites, finding effective responsive web design serivces for your website is critical for any business. With responsive design, a business can save thousands of dollars on the setup and management of company websites while being up to date with the latest SEO protocols.
Enhanced User Experience
How your user interacts with your business web presence can be the determining factor in losing or gaining customers in today's digital world. With Responsive Web Design, your audience is served a version of your website that is best fit for their unique device.
Management Efficiency
If you're like most small businesses, you probably don't have a massive budget for the management of your website. With responsive design, changes and additions to your content can be done easily without having to customize core components related to mobile-friendliness, making the on-going updating of your company website much more cost-effective.
Website Design Boca Raton FAQs
What are web design services?
Web design services are solutions provided by experienced internet professionals that assist businesses with the effective development of modern, responsive web presences that become the cornerstone of any successful business online.
Web design services can include, but are not limited to:
Layout Design & Wireframing
Website Development
Copywriting Services & Content Development
Graphic Design & Image Curation
eCommerce Solutions
Content Management Systems like WordPress
Website Security
Website Maintenance
Third-party API's & Integrations
On-page SEO
Video Embedding
Custom Form Integrations
Site Maps
Robots.txt directives
Load Optimization
And much more!
How much does web design cost?
Modern web design costs vary significantly according to a number of factors that are unique to an individual business's unique goals and objectives.
Here at Not Fade Away, we provide custom proposals to target the unique objectives of any business, instead of providing cookie-cutter packages designed to fit every business.
The factors of any website projects can be most closely attributed to the following factors:
The Level of Customization of Design – How much time will a designer need to spend on the customization of your unique design? Do you need custom layouts for a dozen page types? Or will each page be centered around one common design? Questions like these will determine the overall costs.
The size of your unique project – How big will your website be? Are you looking for an "online business card" style website that has 5-10 pages to show off your unique business and services? Or are you an eCommerce business with 500 unique product variations and a slew of additional pages to support your store? A larger overall project scope will equate to a higher cost overall.
Content Creation Requirements – Do you have all the content necessary to develop your new website? Who will create your written content or curate the images necessary to make your website pop off the page? If you do not have content prepared to tell the unique story of your business, then expect costs in the development of web design services to increase with any service provider.
Additional functionality and enhancements – Do you need an advanced shipping calendar for your online store? What about a booking calendar or scheduling integration? Want a blog to keep your customers up to date and provide resources? What about custom forms or payment integrations? Additional functionality will add additional time and costs to any website project that will increase the overall scope and budget of any website project.
Here at Not Fade Away, our website projects start at $2,500.00 and increase with additional scope, content, and functionality considerations.
What are the ongoing costs related to web design?
Ongoing costs related to website design can be broken up into three primary categories:
Technical costs – These include the technical components of keeping your website running like your annual domain name registration, monthly (or annual) hosting expenditures, SSL certificates, and any ongoing costs related to your design including frameworks or template costs.
Maintenance Costs – These costs include ongoing security updates, patches, and error fixing that occurs with any technical product.
Optional edits and improvements – Costs related to ongoing changes to your website to change, improve or add to your content and website functionality. 
On average we find that ongoing costs related to these three factors usually cost business owners roughly $500-5,000.00 per year, with the low range being attainable if little to no site maintenance is being done regularly. These costs increase with more robust technical systems, regular edits, and regular functionality improvements or maintenance. 
Why does my business need a website?
Plain and simple, the internet is the strongest and most efficient medium currently available for a small business, organization, cause, or other entity to reach direct customers, supporters, and fans of your idea, product or service.
The internet allows you as a business to grow from the ground up, from the cultivation of local support to the ability to reach customers across the globe with an accurate depiction of why they should use your business to fulfill their needs.
In the past people used the Yellow Pages to contact businesses for specific services and products. In today's world, a website is a must for any small business to connect to potential, existing and current clients and customers.
How Long can I expect my website development to take?
The time that it takes to build a custom web presence for your business is dependent on the scale and scope of your online goals and objectives.
The average time for the development of a 5-10 page web presence ranges from 4-8 weeks from project initiation.
Respectfully, if a project has a basic design, modest features and little to no SEO & Online Marketing, it will take considerably less time to develop than a project with 50 pages, custom e-commerce functionality and advanced SEO & Marketing campaigns.
All of our projects are developed under completely custom design proposals. Let us customize an online plan to exceed your online expectations today.
What's a domain name? Why do I need one?
A website's domain name is its unique web location. Sort of like your website's address.
The domain is usually "yourbusiness.com" but could be anything imaginable that is not already owned by another user on the net.
In order to have your website code active online so you can have visitors to your website, you must purchase a domain address.
The domain gives you access to place your information at the specified address so that internet users can view your web presence.
Domain names are fairly cheap but must be renewed annually to keep your site live at its specific address.
What about hosting? Is it necessary for me to have?
Yes, website hosting is imperative for any website.
Hosting stores your website information on a server that is set up to transmit and hold information for web pages on the internet.
In very simple terms it is the rent that you as a website must pay the internet for the space that your site holds.
Without hosting, your website would be a collection of source code without anything to connect to.
At Not Fade Away, we provide Hosting Services for our clients or are happy to help our clients work with a number of hosting partners.
Not Fade Away can help with your hosting or we will happily give you the code for your website that you can use elsewhere.
What's so special about Social Networking?
In recent years social networking (sites like Facebook, Instagram, and Twitter) have sparked a social revolution of inter-connectedness.
For small businesses, these sites provide a unique opportunity to reach a broad segment of your possible customers.
The other great feature of social networking is that in today's day and age interconnecting different social networking accounts can help you efficiently take advantage of a wide variety of small business expansion options.
Social Networking also works great with a Blog to bolster and distribute your content to your fans, friends and followers.
Hooking into social networking with your small business website is easy, just contact Not Fade Away Marketing today!
What name will my domain name be registered under?
At Not Fade Away, any domain name is registered with our third-party vendors with your name on the ownership of the website.
With the registration of your domain name, we will need your company information including a business address and valid email address.
Domain registration is submitted to the public "Who-is" database for Domain Registration.
Please be sure that the information that you submit to us is what you wish to appear in the public "Who-is" database.
We are always happy to work with any domain name that you have parked or in use with any active domain name registrar.
For more information, or to inquire about private registration please Contact Us

I am extremely grateful for all they contributed and would highly recommend their services to anyone in need.
– James Kigar
Founder/Owner Yoga South
Inquiries and bookings have increased dramatically since our web site was launched and we are totally booked for the Spring and Summer!
– Robert DeLoach
Owner of Lake Lure Cabin Rentals
Specialized solutions for your industry
Tour Operator Websites
Running a tour-based business involves a unique set of challenges. With an effective tour operator web design, tour operators can streamline business processes to help tours be a more well-oiled marketing machine. Does your tour or attraction business have a website to meet your high standards?
Doctor & Healthcare Websites
If you are running a healthcare business, you know that it is critical for your patients to have easy access to your business, and important components of their care. Not Fade Away assist healthcare establishments with healthcare web design and digital strategy to help optimize the patient experience online to match that of the high-quality care of your office. 
E-commerce Website Design
Ready to sell online? With e-commerce web design, our professional team helps your business build an online store to sell and promote your brand. From simple payment integrations like PayPal to more advanced on-site e-commerce functionality, Not Fade Away is your online resource for engaging eCommerce web design & development. 
Real Estate & Realtor Websites
If you're in the real estate industry, you know that your appearance online and in marketing needs to be both consistent and professional. Our real estate web design and marketing solutions are custom-tailored to assist realtors starting with a platform to help expand upon established brokerage marketing.
Renewable Energy Website Design
Start-up energy businesses rely on a strong internet presence to help attract investors, promote technological advances, and show off the benefits of renewable energy in an ever-changing energy industry. 
Local Service Business Web Design
Whether you're a plumber, electrician, or other local service providers, having a website with quick and easy contact and booking options is critical in 2021! Let us show you how to create a service business website design that will help you compete with your local competition!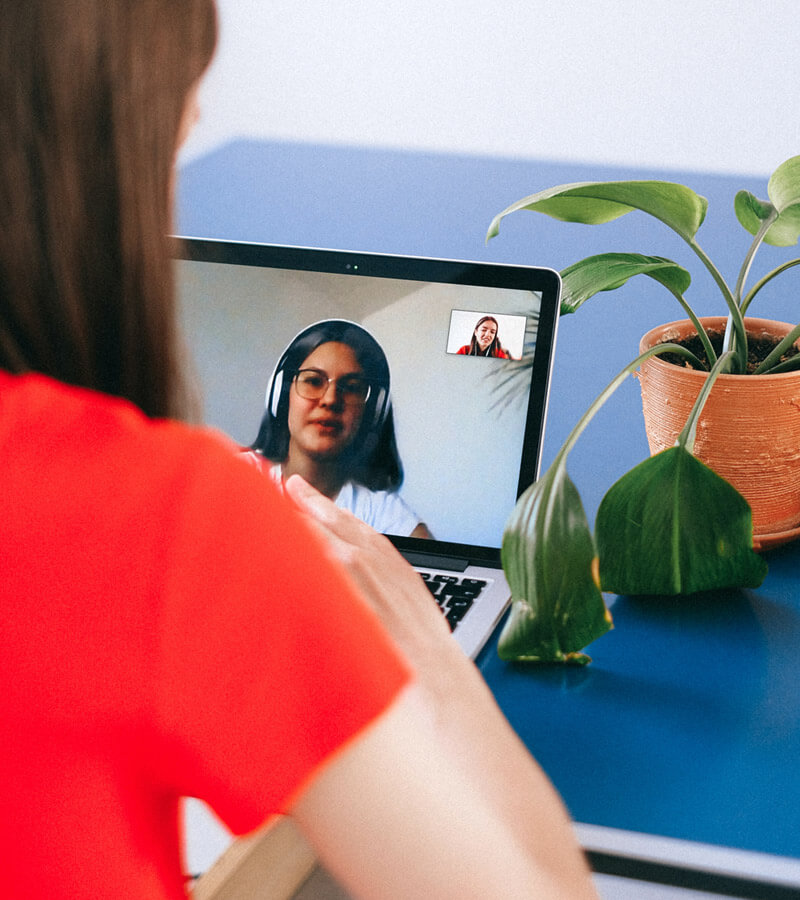 Deciphering your online blueprint
No-Risk to get started today!
At Not Fade Away, we provide
digital marketing solutions
for businesses of all shapes and sizes.
Whether you are in search of a newly revamped, responsive company website, looking for increased Search Engine Optimization for an existing site, or searching for a trusted web consultant to assist with all of your online projects; our skilled professionals are passionate about your online growth and development.
Our experienced online advisors make it easy for you to get started with no risk.
Simply call and set up a discovery call with us today and we'll help you create a custom proposal to help you tackle your online goals!
Looking for a Responsive Web Design Service?
Make your Business Not Fade Away
At Not Fade Away, our passionate online advisors put years of experience to work to help tell the story of your unique brand or business. While working with you to maximize your online objectives, our team creates an experience for your business that goes far beyond the normal agency-client relationship. 
More than 15 years of experience online
Personalized care from an individual consultant
Strategy & Service from Concept to Completion
Complimentary 15 minute No-risk Discovery Call