Yoga South is the premier Boca Raton Yoga Studio, inspiring yoga practiciners in South Florida for two decades.
After years of dealing with an antiquated website, Yoga South decided that it was time for a new responsive website to better serve mobile and tablet-based members of their yoga community. The main goal in this website redevelopment project was to create a professional, easy-to-use website that could better attract potential qualified leads no matter how they access this local online business presence.
Not Fade Away was brought on board to help with digital strategy, consulting and ultimately, responsive web development and Local SEO. The end result is a professional, responsive website that is ranked #1 of local yoga studios in competitive local keyword rankings.
Responsive Web Technology
Search Engine Optimization
Improved Visitor Engagement
Class Schedule Integration
Ranked Independent Yoga Studio in Boca Raton
Lower Bounce Rate on Overall Visits
Increase in average time on site per visit
Yoga South was tired of dealing with a slow-loading, antiquated web presence that didn't present the professionalism of their hardcore yoga services.
After meetings with the founders of Yoga South, Not Fade Away helped to create a vision of the company web presence that helped to better capture the feel of this long-standing yoga studio in the heart of Boca Raton.
This vision included custom content development to better tell the story of Yoga South, responsive website development, and local SEO services to help Yoga South perform more in line with their premier status as Boca Raton's favorite yoga studio.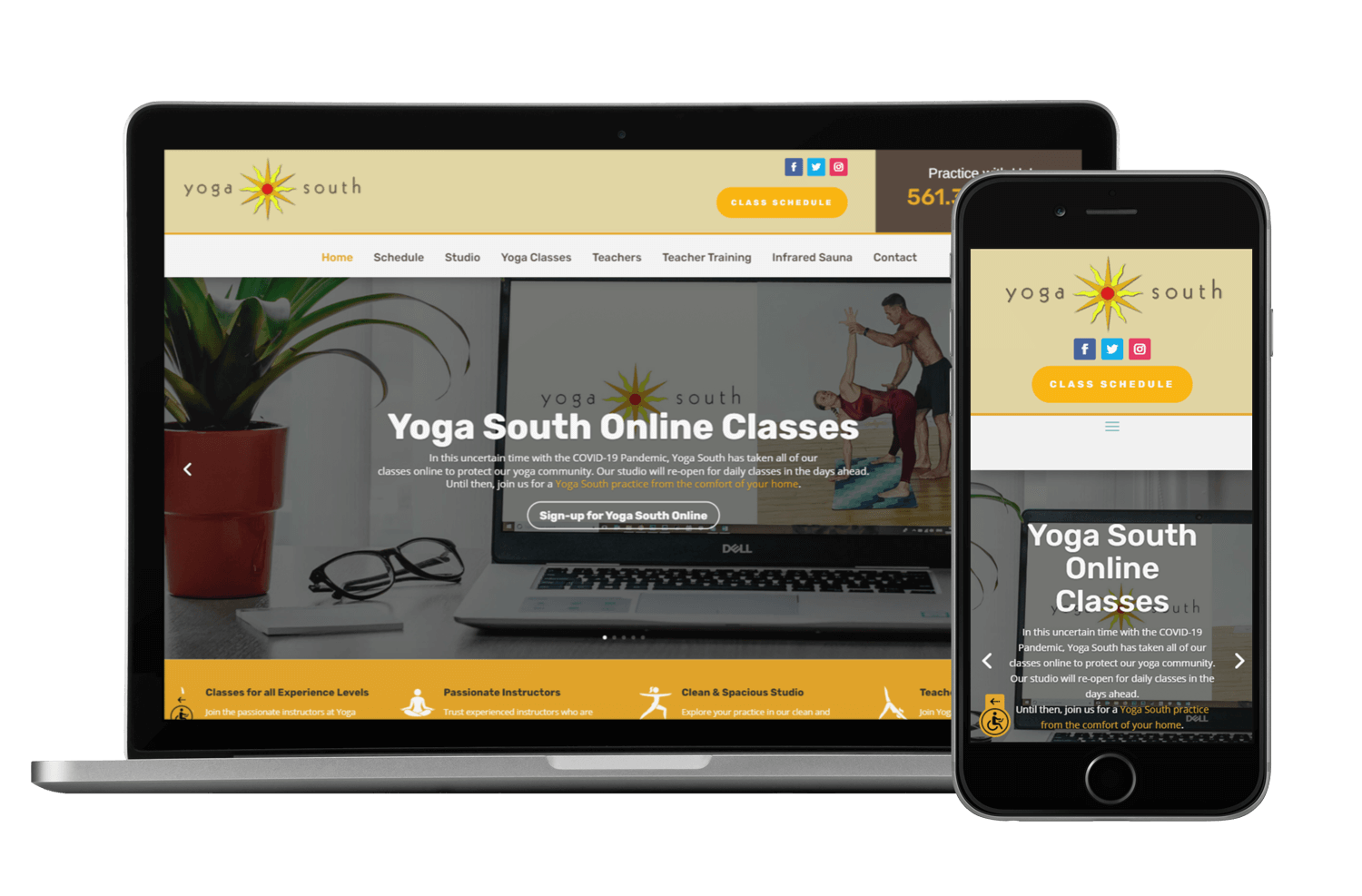 In the time since the new Yoga South responsive web presence was published, Yoga South can now be found at the top of organic search results for keyword related to Boca Raton Yoga. 
With #1 placement in Google Maps, and the first organic position of any independent Boca Raton Yoga studio, Yoga South's organic rankings now more closely relate the prestige of this local, long-standing fitness center.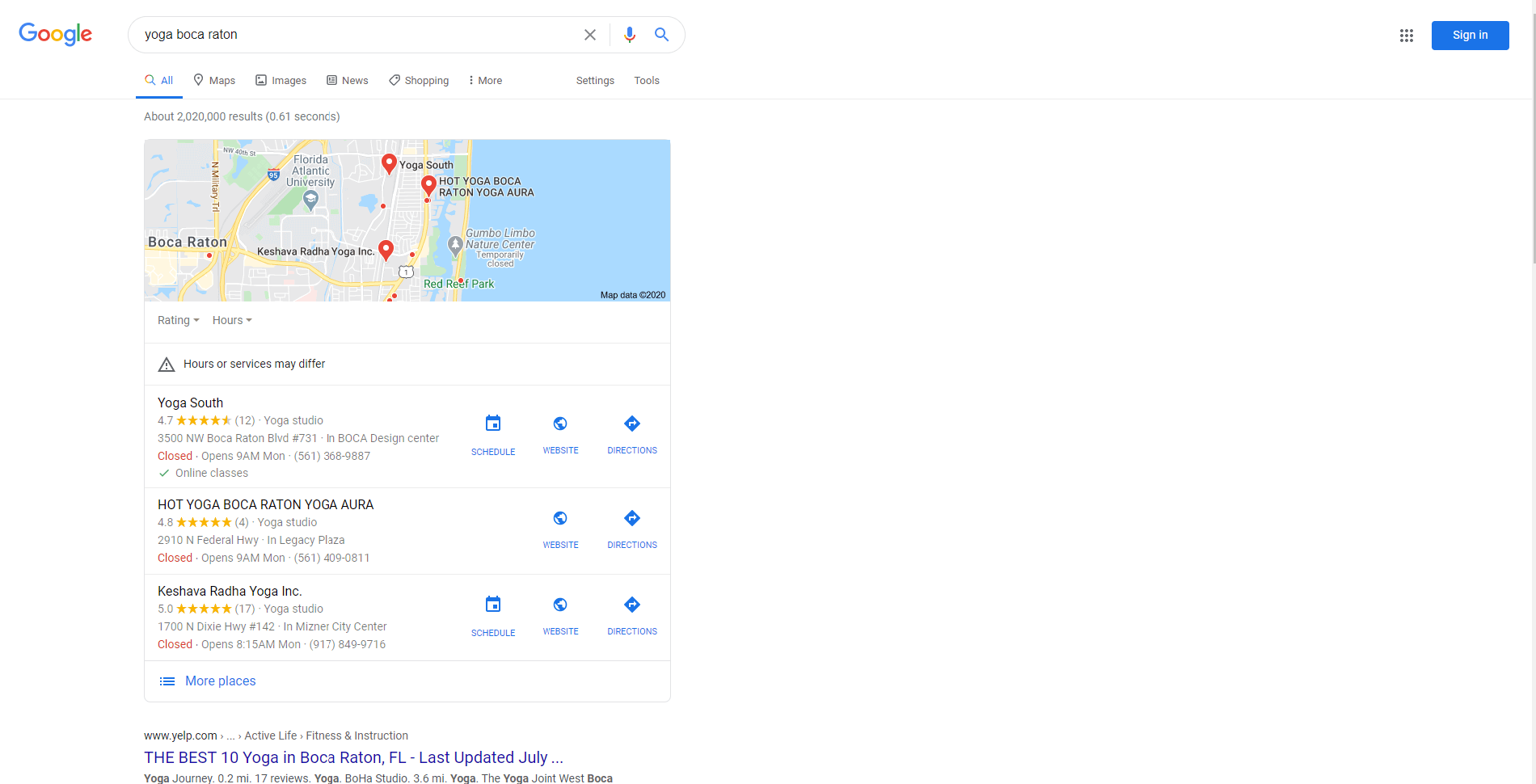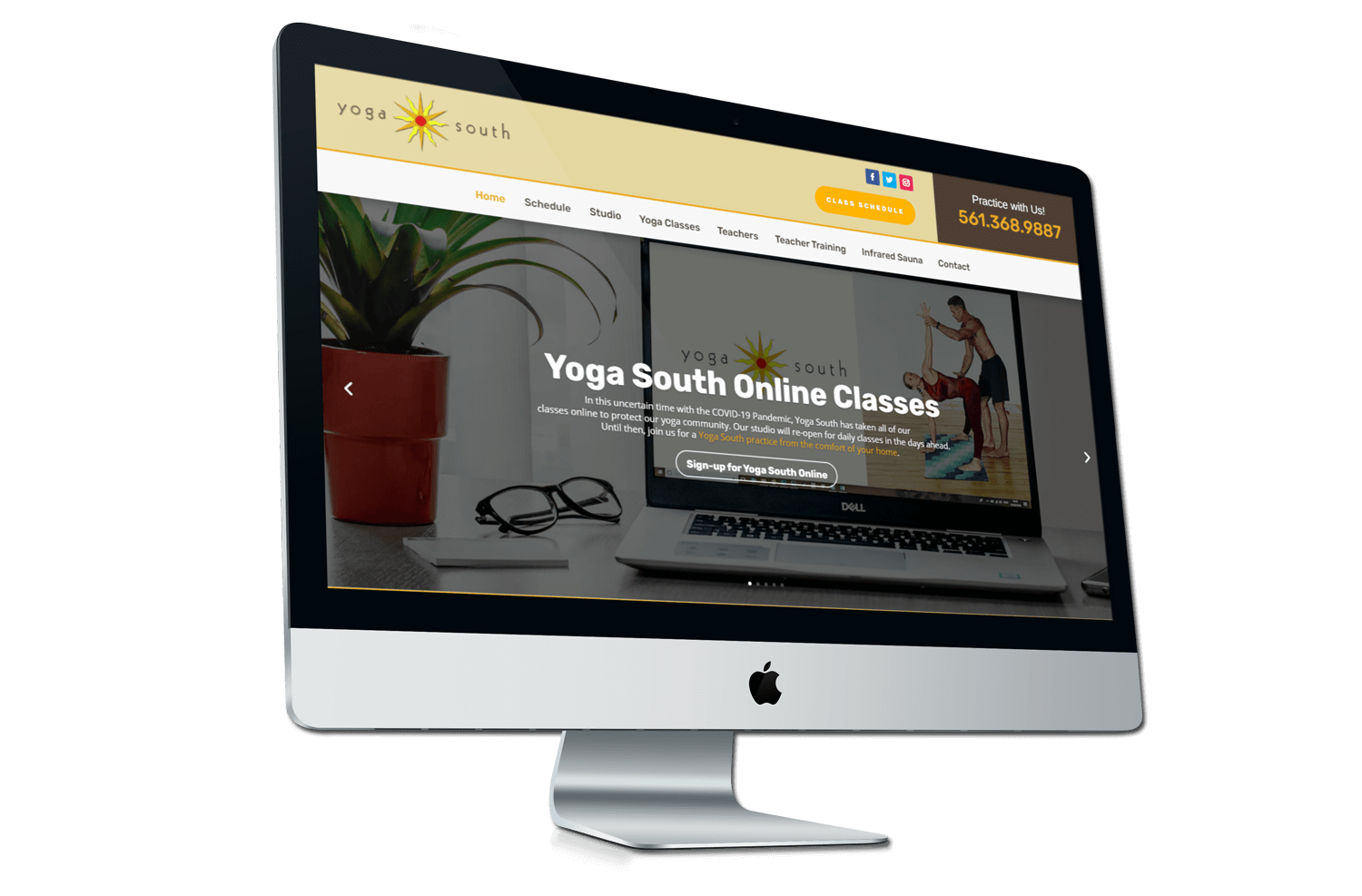 After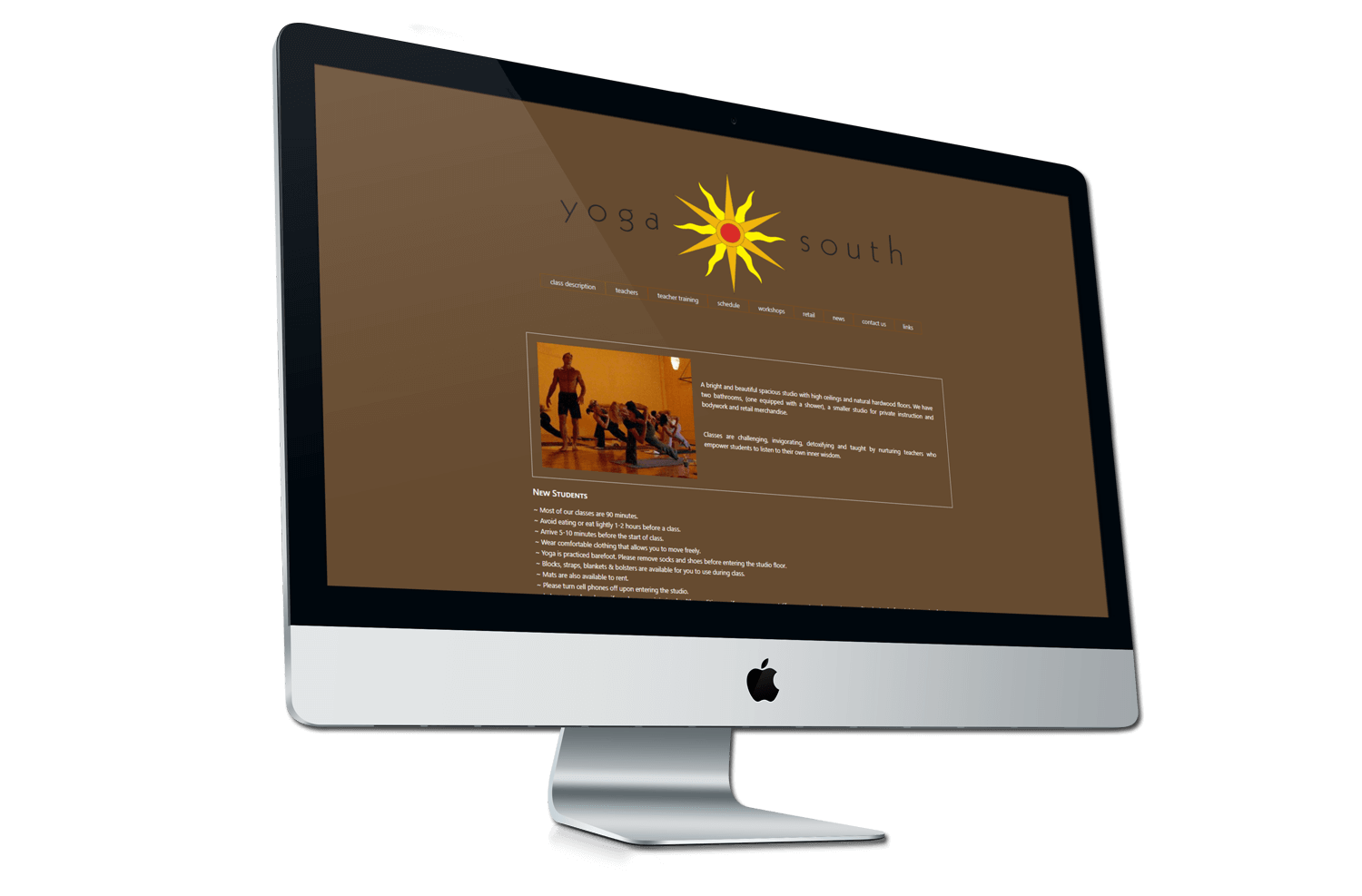 Before
What this client has to say about Not Fade Away
James Kigar
Owner, Yoga South
""Not Fade Away Marketing" was amazing, from our initial consultation throughout the whole process. They patiently and skillfully took the time understand my needs and educate my choices in developing the marketing and web site strategy. Their depth of knowledge and creativity is endless. I am extremely grateful for all they contributed and would highly recommend their services to anyone in need.

Explore more of our project Case Studies