Case Study:
Correct Vision

Correct Vision Family Eye Care Center has served the Boca Raton community for over two decades with quality family eye health solutions.
After trying a cookie-cutter service within their niche, they came to Not Fade Away looking for something more effective to display their experienced, comprehensive eye care services, especially for patients in West Boca Raton.
Not Fade Away came on board to assist with the redevelopment of the Correct Vision company website featuring responsive technology and a simple appointment setting solution.
After working with Not Fade Away, Correct Vision now serves patients with a responsive website layout that ranks consistently on the first page for competitive local keywords related to eye care solutions.
Responsive Web Technology
Search Engine Optimization
Page rankings for a variety of local keywords
Lower Average Bounce Rate per visit
Increased traffic from orgnaic sources
Transform the original Correct Vision company website content to fit with an updated vision of the company's web presence. 
Company goals including converting to a responsive layout that offered a strong call to action and easy contact options for existing patients. 
Dr. Middleton and the team also needed help with basic Search Engine Optimization so that patients in Boca Raton could find them more easily online, especially in local keyword results.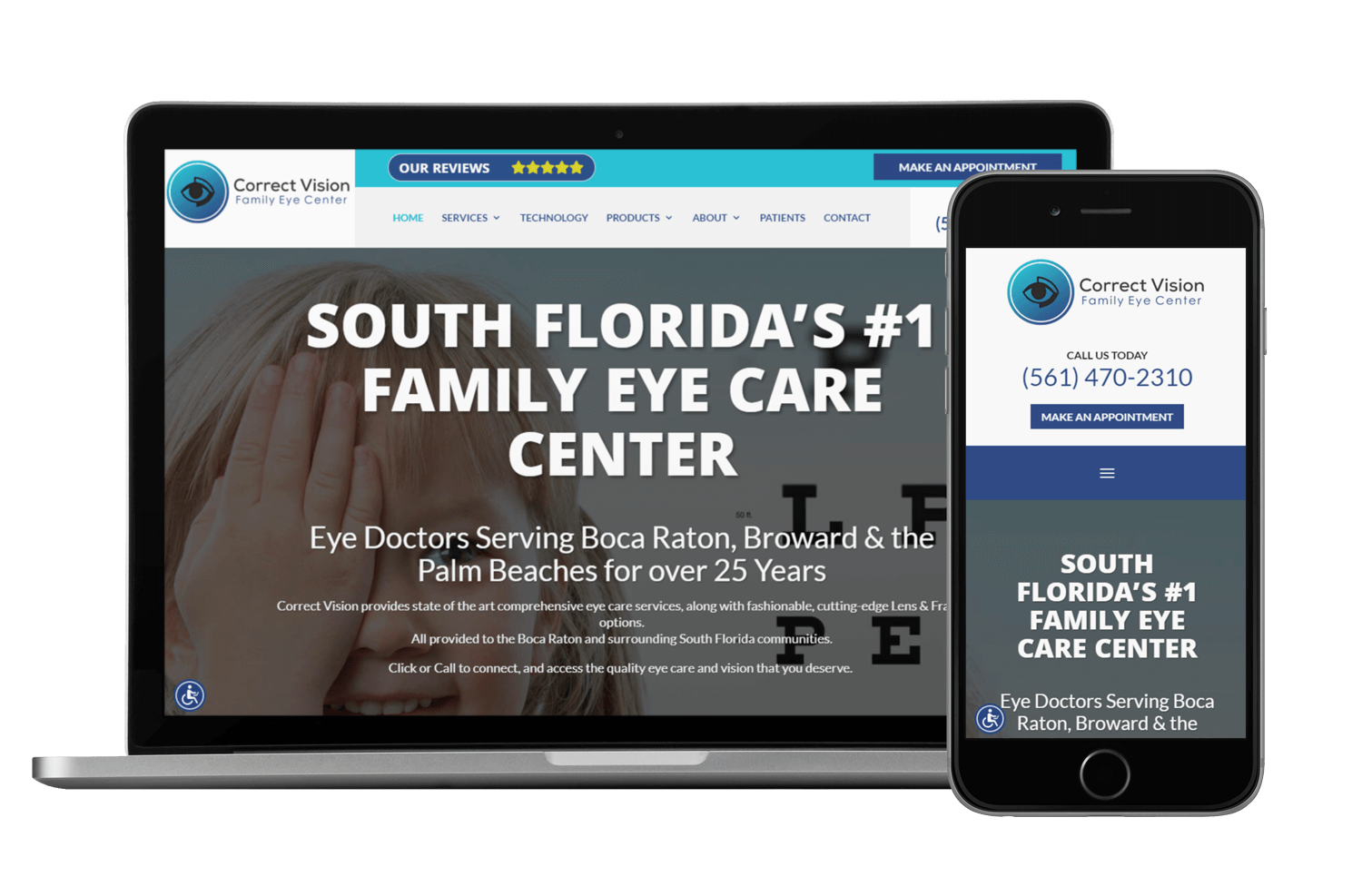 Since the new Correct Vision website was published, the web presence routinely ranks on page one for local eye care searches in Boca Raton.
This increased visibility has helped the Correct Vision team with a longer average time on site, a lower bounce rate compared to past website incarnations, and an increase in organic traffic to their online business.
Noticeable Improvements delivered in this redevelopment project include:
Page 1 Placement across a variety of locally competitive keywords
20% Lower Bounce Rate over the previous website
500% increase in organic traffic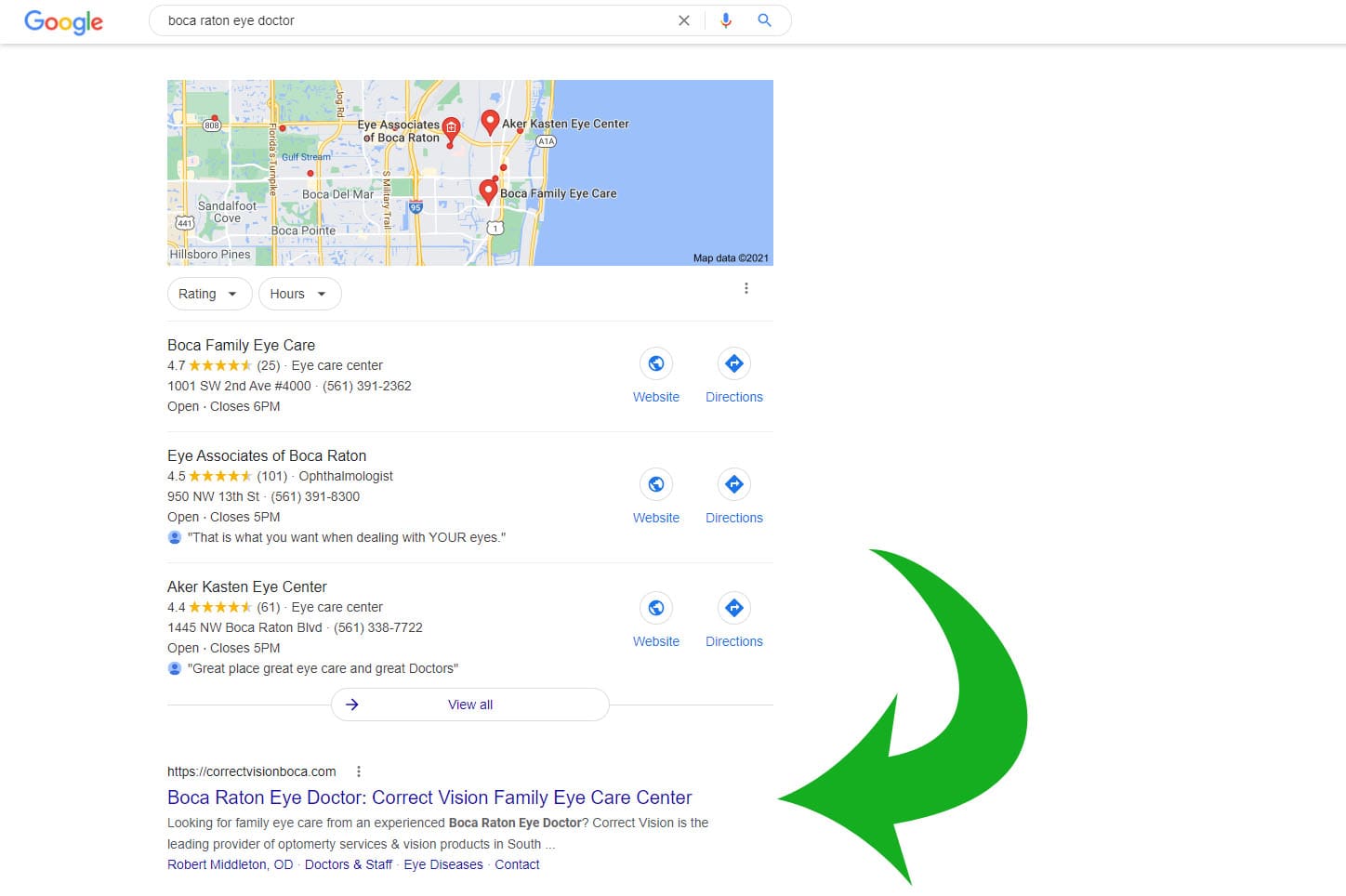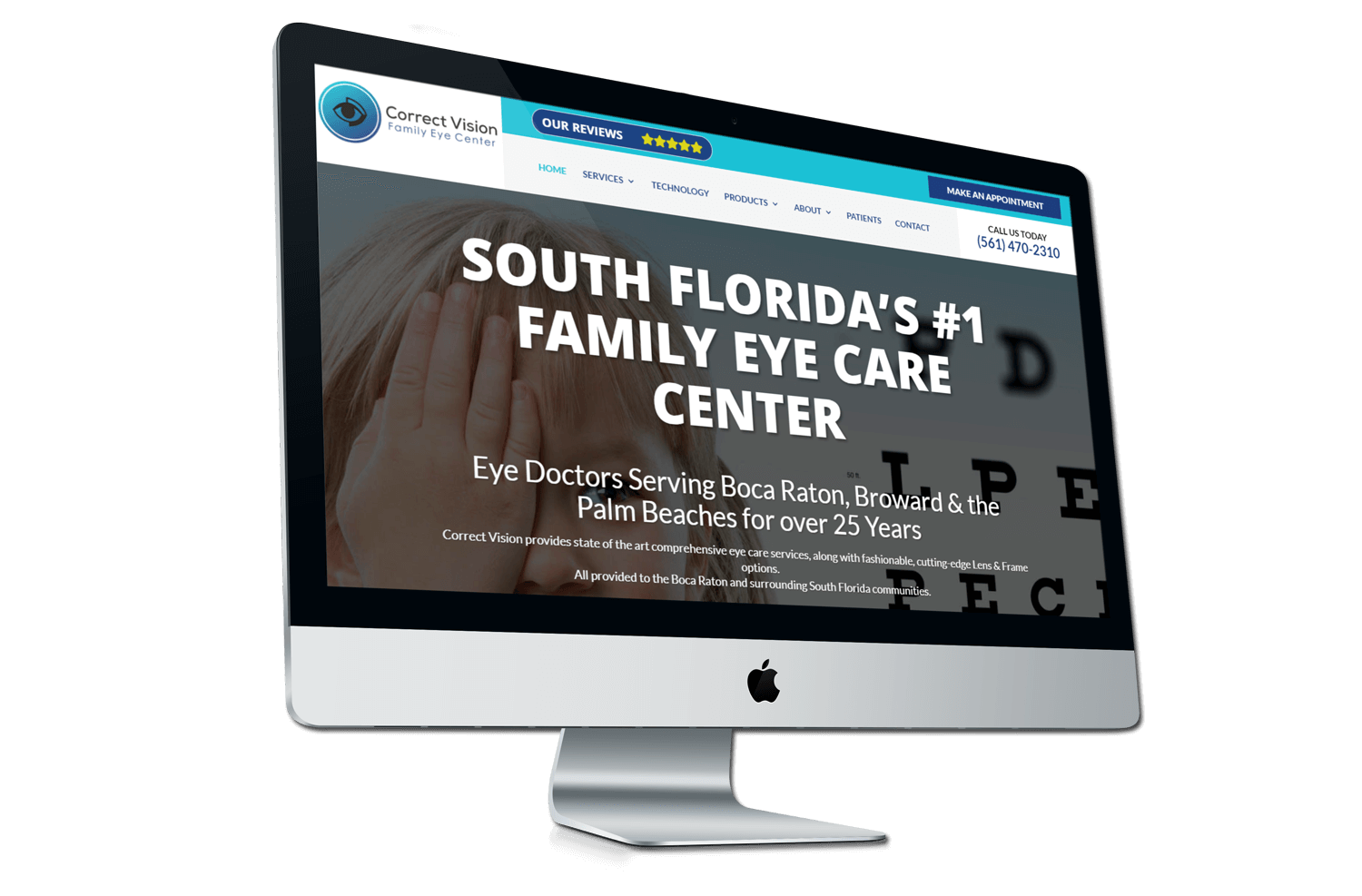 After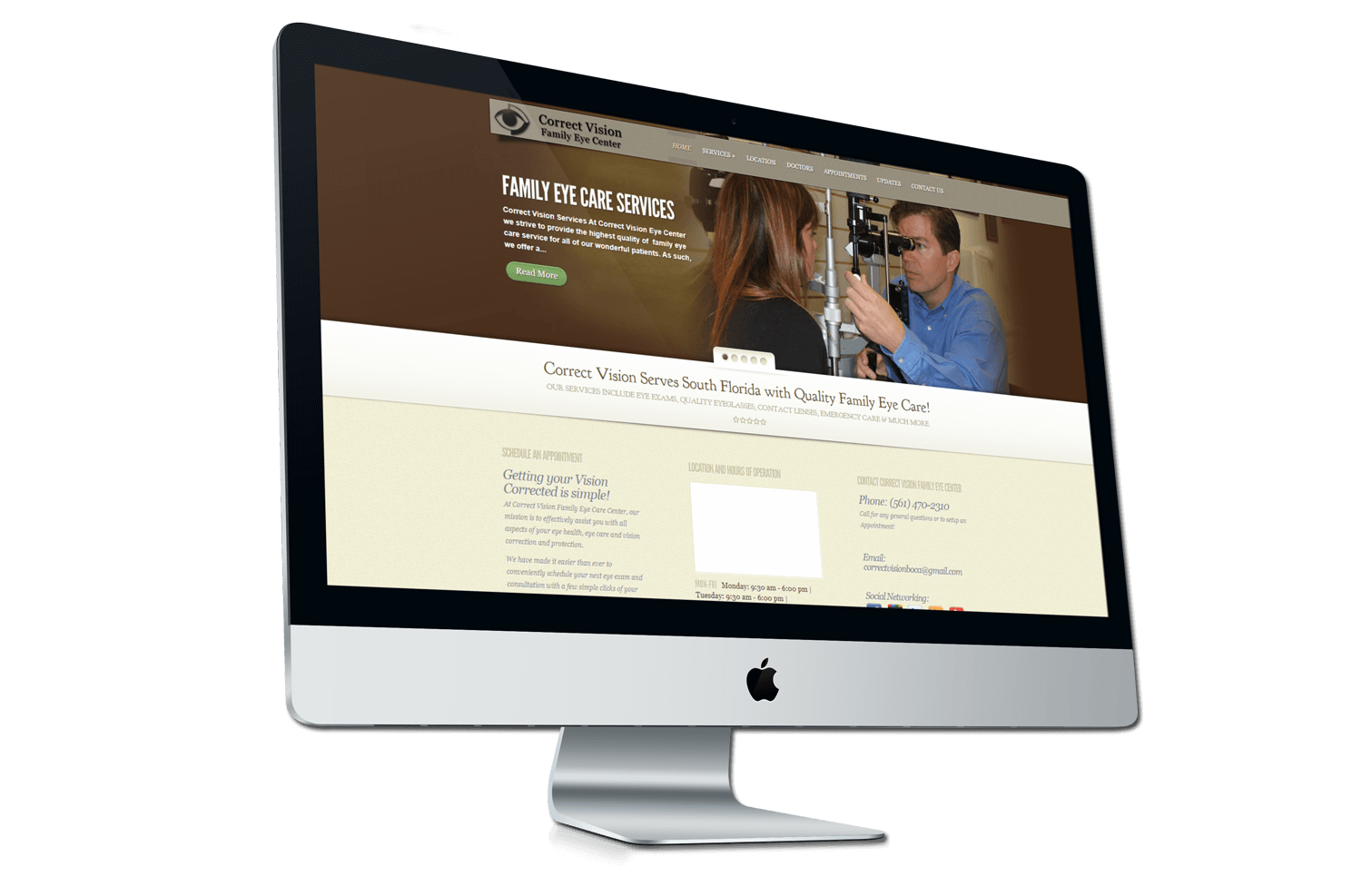 Before
What this client has to say about Not Fade Away
Dr. Robert Middleton
Owner, Correct Vision
"Not Fade Away Marketing & Web design has helped our company grow steadily for years since we began using their services. They are true professionals, and get the job done as you would expect. Whether you're looking for a marketing strategy, or building your website and online presence, Not Fade Away is the company you want to team up with! I have found their work invaluable and would highly recommend them!"
Explore more of our project Case Studies